Commuter Scooter Showdown: Boosted Rev vs Bird One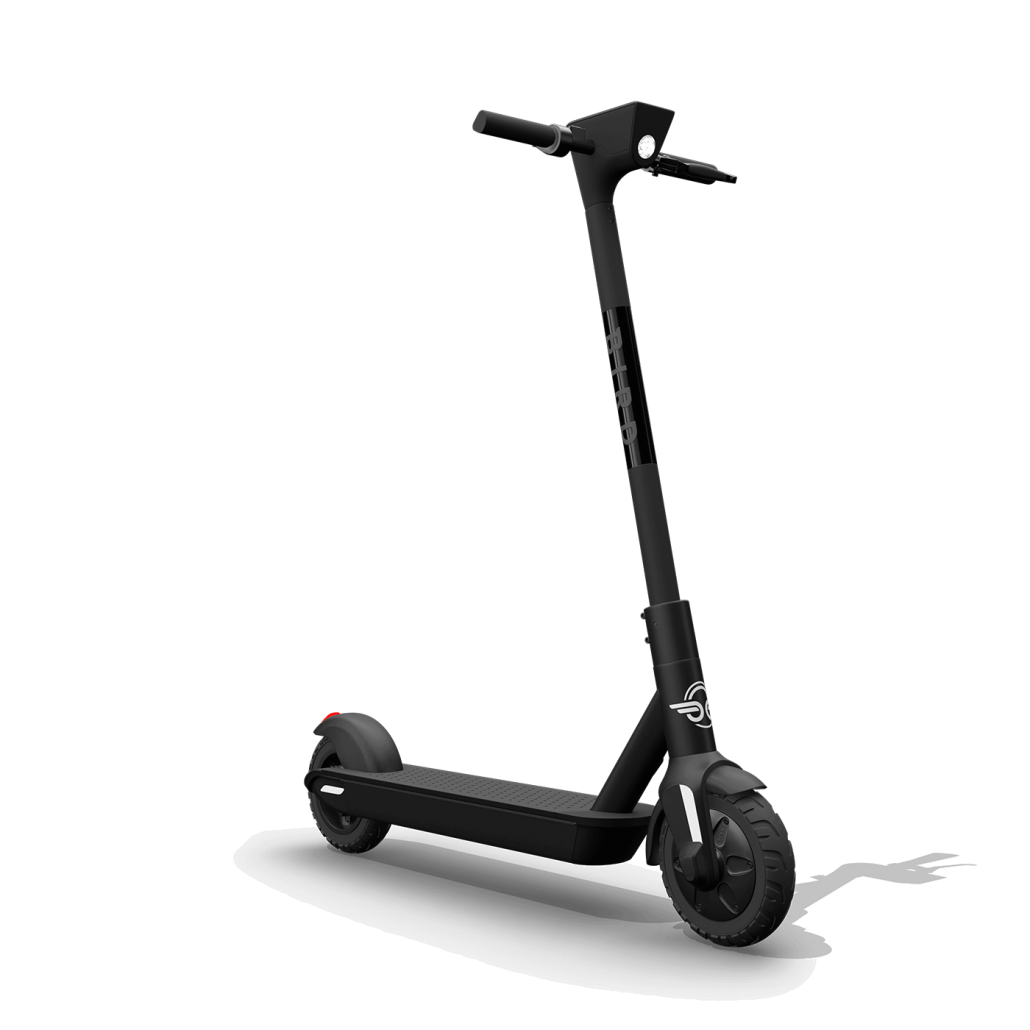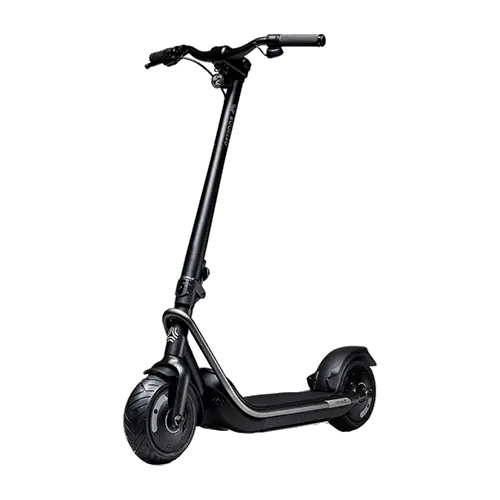 Electric scooters are growing in popularity throughout American cities. They are a fun, easy way to get around and can even be an affordable way to commute to work while also cutting down a bit on your carbon footprint. 
When looking to purchase an electric scooter for commuting, the best option is "Bird One" or "Boosted Rev".
Boosted Rev vs Bird One Review
As the market has boomed a wide range of electric scooters have become available. There are many electric scooters at low price points designed as toys and not a vehicle for commuting. 
Two of the major companies, Bird and Boosted are coming out with premium commuting electric scooter options, starting at $1,200. Why shell out the money for a higher-priced electric scooter over the cheaper competitors? 
There are many features on these high-priced models that consumers will not only find convenient but might also be cost-saving and safer for people looking to make regular use of their electric scooter.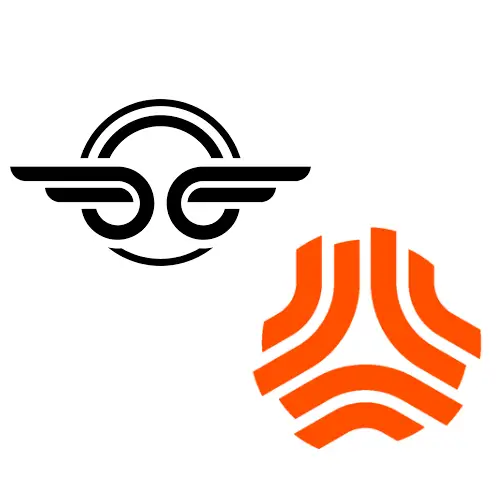 Bird One, Bird's latest electric scooter is currently available for pre-order, but if you want to try before you buy, they are currently being phased into Bird's rental fleets. 
The starting point for the model is $1299. Boosted's Rev just started shipping and you can get yours in just a few short weeks. The model starts at $1599, but payment plans are available. 
Looking to figure out which model would be best for you? Wondering what kinds of bells and whistles these more expensive models come with? There is a lot to examine in these vehicles.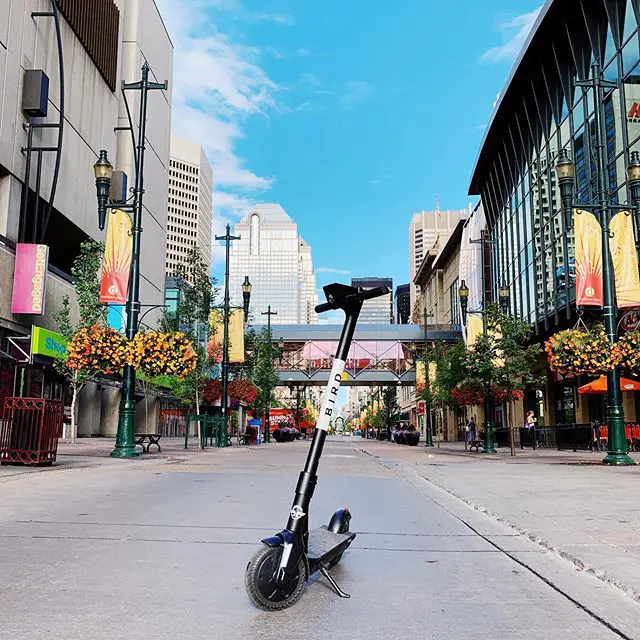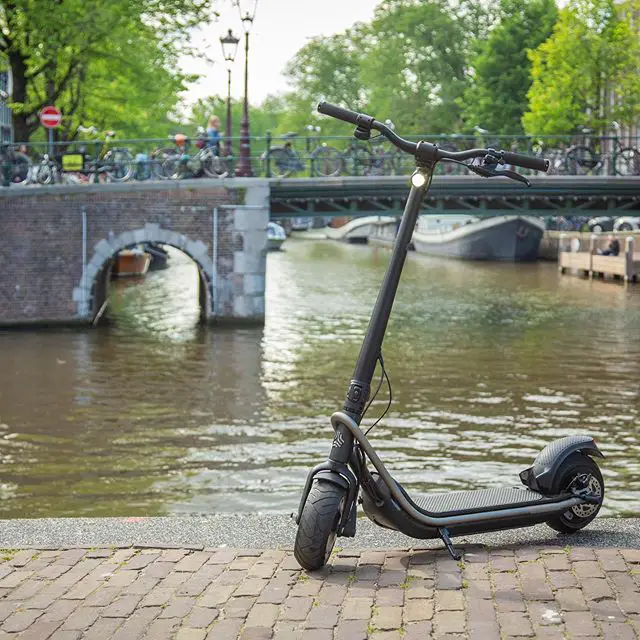 Speed and Distance – Boosted Rev Scooter vs Bird One
Both the Boosted Rev and Bird One are significantly faster than cheaper models. If you are someone looking to use an electric scooter for your commute or simply enjoy the thrill of high-speed electric scooter maneuvering, both models could benefit you. 
The Boosted Rev is one of the faster electric scooters on the market, reaching 24 mph. However, the Bird One has a significantly wider range on a single charge, at 30 miles compared to 22 miles for the Boosted Rev Electric scooter.
Both are turtles compared to the scooters that made the list of fastest electric scooters of 2019. A benefit to the Boosted Rev is that it has three different top speed modes. 
The lower mode is great for new users and the speed can then be increased as users get more comfortable. Although there is an initial cost for both vehicles, they can help you cut down on other costs, such as driving or using public transportation. 
Another benefit to purchasing an electric scooter rather than renting one from a shared fleet is a long term cost saving.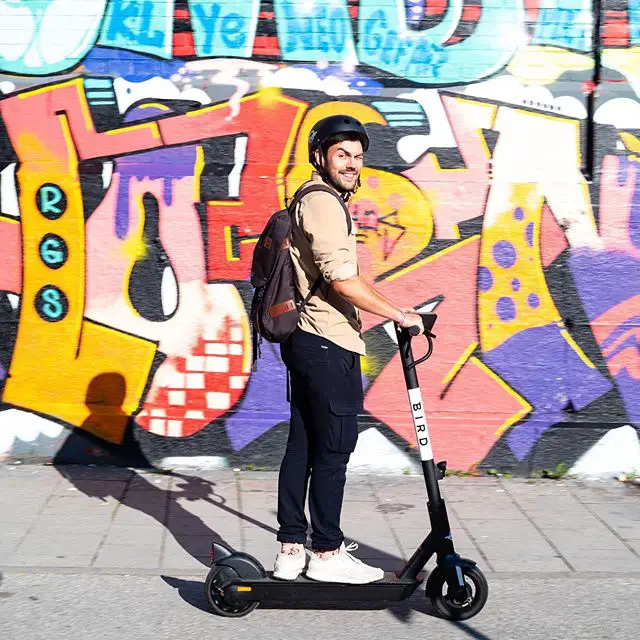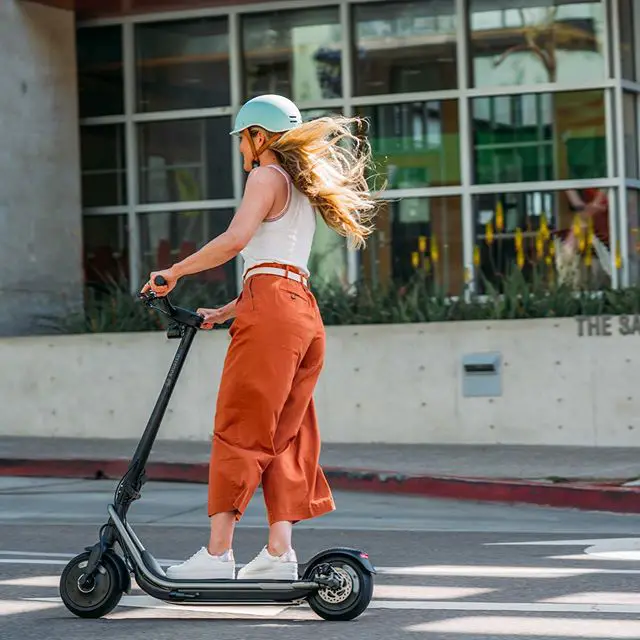 Keep in mind that the electric scooters will only be able to hit their highest possible speeds when they are well charged, they are not at maximum weight capacity, and they are on smooth, level pavement. 
However, under less ideal conditions, other, cheaper, electric scooters will struggle even more. 
Safety Features – Boosted Rev vs Bird One
Safety features abound on both models, especially compared to cheaper options. The increase in power results in both models accelerating and brake quickly. The Boosted Rev goes a step further, with three different ways to brake. 
There is an electronic hand brake, an old school disc brake, and a rear fender brake. This gives the rider flexibility in how to brake and added safety if one braking method fails. It also offers a wide standing platform and the steering tube is angled so that it is comfortable to ride without forcing someone to hunch over. 
There are front and rear lights, with the rear light also functioning as a brake light. Bird One has front and backlights, but only the electronic braking system and no rear brake light.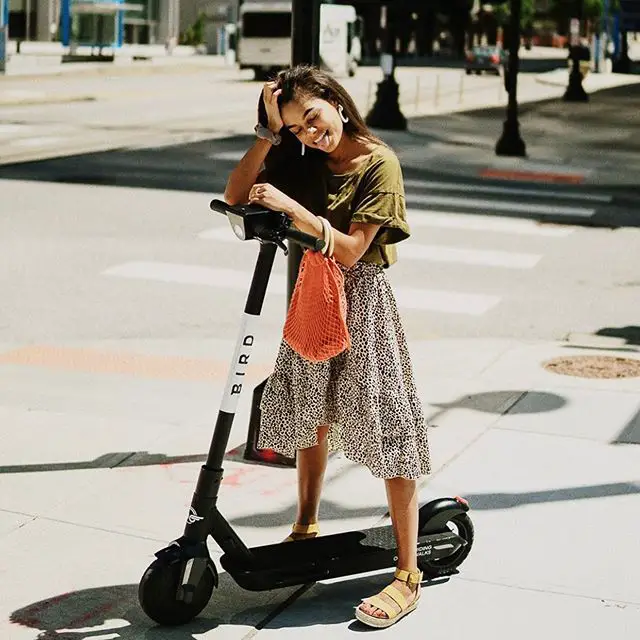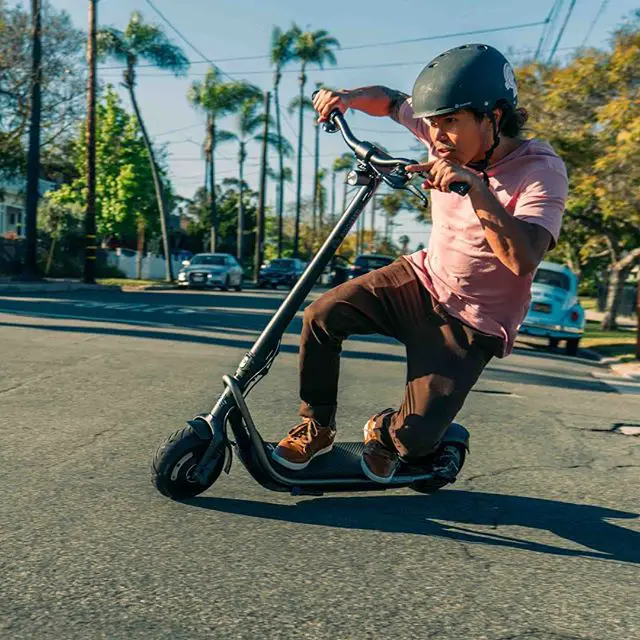 Inclement Conditions and Durability
Bird One was designed to be extremely durable and was planned in part on evidence that Bird had about their existing fleet of rentable electric scooters. Bird's current vehicles last about 10 months as part of a shared fleet. 
Bird One is designed to be four times more durable – a benefit for Bird's shared fleet and a boon for buyers of individual vehicles. Given that owners are likely to take much better care of the vehicles than when they are in a shared fleet, a personal Bird One is likely to last for many years. 
The build quality of the Boosted Rev suggests it's just as durable as the Bird One and offers a 12-month manufacturers warranty. With the Rev being the first scooter offered by Boosted time will tell how it holds up against the Bird One.
Regardless of where you live, you will encounter a range of pavements, weather, and inclines. Some cheaper models are simply not going to hold up to the elements. Both the Bird One and Boosted Rev have a waterproof or water-resistant cover on their batteries. 
The Boosted Rev has extra-wide tires, which can improve its ability to move smoothly over potholes and uneven pavement. It can also handle grades of up to 25%, strong enough to manage even San Francisco hills. 
Below is a short video about pumping your air tires with Boosted Rev:
Bird One has the traditional narrow tires and can only manage 15% grades, which might take it out of the running if you will regularly be subjecting your electric scooter to hilly areas.
It also has semi-hard tires instead of air-filled tires like the Boosted Rev, which can make uneven surfaces a little hard to maneuver on.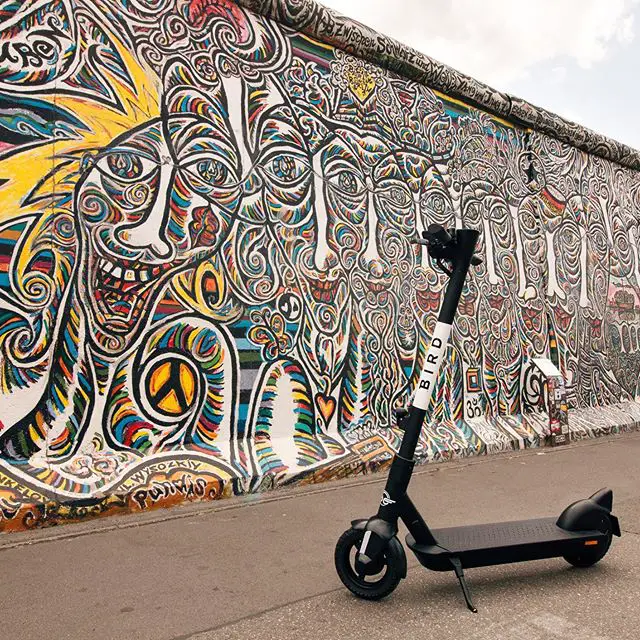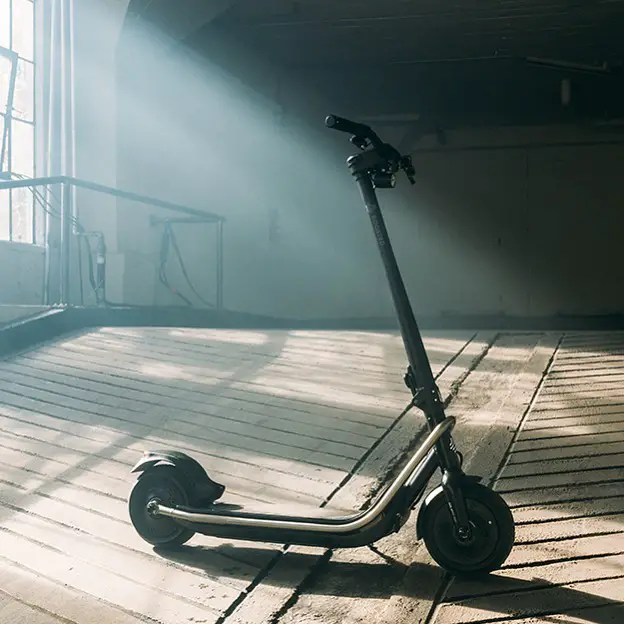 Bird One and Boosted Rev Review Summary
Although there is an initial cost for both vehicles, they can help you cut down on other costs, such as driving or using public transportation. 
Another benefit to purchasing an electric scooter rather than renting one from a shared fleet is a long term cost savings of owning.
Ultimately, the major differences between these two vehicles are:
speed
distance on a single charge
safety features
incline
The value of these features will help you determine which vehicle would work best for you. If you are ready to invest in an electric scooter for commuting, go with the Bird One or Boosted Rev.