How To Become A Bird Mechanic
Just to clear up confusion, a Bird mechanic is somebody who travels around a city or town repairing electric scooters from the Bird rental company.
If you like electric scooters, have some time to spare, have a decent knowledge of tools and mechanics, and need to make some money on the side, being a Bird mechanic might be a good fit for you. How to become a bird mechanic, as well as some other facts, is what we will find out right now.
What is "Bird"?
Bird is actually a really cool brand name, or should we say, an electric scooter rental company. This is an electric scooter rental company with locations in over 100 cities across the world, including North America, Europe, the Middle East, and more.
It's a really cool way of doing things, because it costs riders roughly $1 for the scooter, and then about 15 cents per minute of riding. It's cost-effective, it's environmentally friendly, and it makes traveling much faster too.
Now, Bird is a pretty big time employer, and they love hiring mechanics to fix their electric scooters. This is not to say that the electric scooters which bird supplies to renters are low quality, but they do get used a whole lot, so there are often problems with them due to the sheer amount of use which they get. This is why the Bird brand name hires mechanics that are ready to go fix a scooter whenever needed.
What is a Bird Mechanic & What do they do?
No, being a bird mechanic has nothing to do with caring for living birds, but with repairing broken down electric scooters from the Bird rental service. Simply put, as a Bird mechanic, it would be your duty to go repair broken down electric scooters.
There is a special app that you will have on your phone or tablet. With this app, as a mechanic, you will get a notification of a broken down scooter, which will often come directly from renters who are in trouble. It will then be your duty to travel to the location of the renter and the broken scooter, and then fix it. Sometimes you may also get calls directly from a Bird rental location to go fix electric scooters in store, but this is fairly rare.
Most of your repair jobs will be on the road, servicing scooters that are in use by renters and have broken down on the road. It's not like Bird scooters are rockets or Teslas, so the usual problems include broken accelerators, popped tires, tightening brake lines, and other such basic repair tasks. You do have to know about basic mechanics, specifically of the scooters themselves, but no, it's not rocket science.
Just on a side note, keep in mind that Bird does require that mechanics perform a quick 2 minute safety inspection with proper documentation, just to assess the extent of the damage and required repairs. Yes, you may encounter electric scooters that are too heavily damaged to be fixed on the spot, in which case you will bring the scooter to a designated location for heavy repairs or disposal.
How Much Money will You Make as a Bird Mechanic?
You might be wondering how much cash you stand to make from being a Bird mechanic. Ok, so you aren't going to be a Rockstar or start swimming in gold coins like Scrooge McDuck, but that said, it can be pretty lucrative. If you live in a big city where the Bird company rents out a lot of scooters on a daily basis, you can make some pretty good money.
Now, it might not equate to a full-time job, but it can definitely provide you with some decent supplementary income. For the most part, for a small repair for partial damage, you will get around $5 per repair. If the scooter has heavy damage that can be fixed by the mechanic on the spot, you may get up to $10 or even $15. So, how much money you can make in a day depends on the amount and type of repairs you get.
How to Become a Bird Mechanic
Becoming a Bird mechanic is not all that hard, but yes, you do still have to know a thing or two about making basic repairs, specifically for electric scooters. Now, the easiest way, at least the first step to becoming a Bird Mechanic, is to go online, to the official Bird website, and fill out an application to be a Bird mechanic.
Of course, here you will be asked to enter a plethora of information and answer a variety of questions to ensure that you are up to the task. There are some requirements of being a Bird mechanic, as listed in the official field technician application. Here are the requirements as dictated by Bird (taken directly from the official application).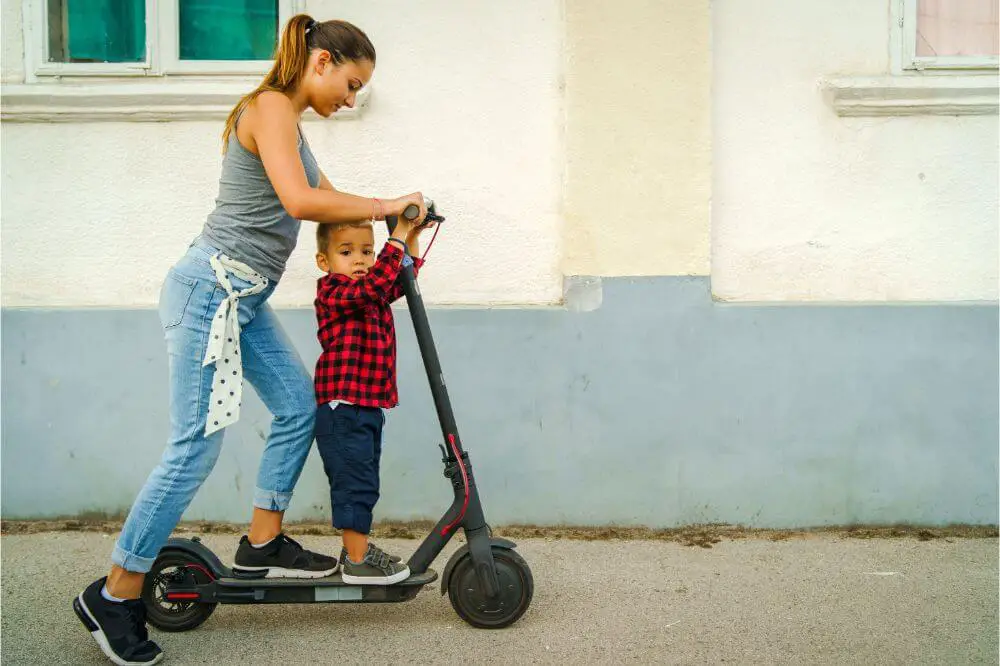 Requirements
Desire to work with Bird in a high growth environment.
A passion for technology and vehicles.
Comfortable with navigating and using smartphone apps.
Problem-solving mentality.
Ability to learn quickly and adapt.
A strong understanding of hand tools.
Ability to be very active: bend, stoop, and lift up to 40 pounds up to 3 feet off the ground on a frequent basis.
Excellent time management, communication, and organization skills
Flexible availability and willingness to regularly work on weekends
Ability to be both self-directed and work well in a team environment
Keep work station clean and organized.
Ability to stand for 8 hours/day
Preferred Experience
Previous mechanical or related experience
Experience in delivery/transportation, logistics, warehousing, and inventory
Conclusion
If you are mechanically inclined, you know your tools, you have some knowledge of electronics, you are familiar with delivery and transportation, and are interested in electric scooters, becoming a Bird mechanic is something which you may want to look into. 
The pay is pretty decent considering that it's easy work, plus the hours are quite flexible. Check out the requirements for becoming a Bird mechanic, because if you like making some decent money on the side, it's a good opportunity, no doubt.