Australian Startup Launches Stylish Electric Scooter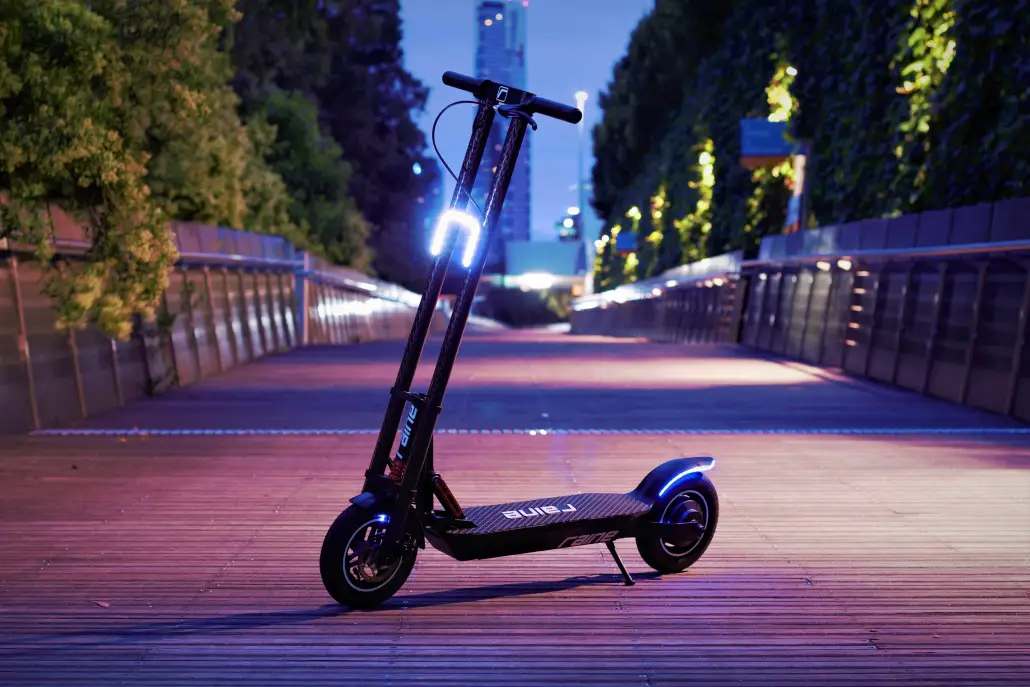 If you walk in any major city in Australia, it won't take long before you see an electric scooter passing by. Electric scooter popularity has increased tremendously in Australia. They are generally preferred due to their cost-friendly, convenient, time saving, fun, and environmentally friendly nature.
Although e-scooters in general have many benefits, many owners find it hard to find a model that ticks all the boxes. One model may have speed, but lacks range. The other may have range, but weighs a tonne in order to accommodate a larger battery. This feeling of needing to compromise on the scooter's tech specs is common amongst electric scooter owners.
One of these frustrated commuters was design engineer, James Murphy. After wanting to purchase an electric scooter for his daily commute, he failed to find an electric scooter that had the design, speed, range, and power, he was looking for. From this frustration, James decided to create his own, which is how the idea of the Raine One electric scooter was conceptualized.
As the co-founder of the BajaBoard – an off-road electric skateboard – James was no stranger to designing innovative transport. Combine this with his passion for electric scooters, he was confident that he was designing something special when he began creating the Raine One electric scooter from his garage in Melbourne.
However, James did not walk through this journey alone. To help bring Raine to life, he teamed up with Marc Alexander – a serial entrepreneur and co-founder of the smart lighting startup LIFX. He also partnered with Michelle Manning – an award-winning content marketer and Dell's Young Entrepreneur of the Year.
Together, the team has spent the past two years designing the Raine One electric scooter. However, the journey has definitely had its challenges. For instance, it took the team about 12 months to perfect the Raine's signature X-fold system, which allows the scooter to be folded down without compromising its structural integrity.
After two years of hard work, the trio have just launched the Raine One – and you can already tell that this is one of the best electric scooters out there.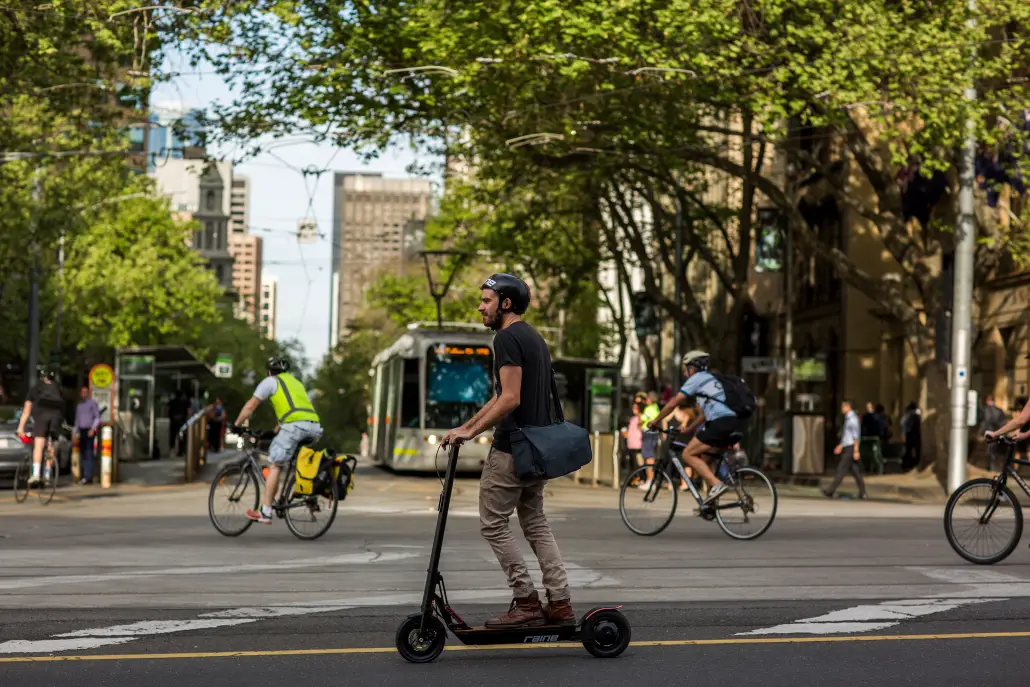 The Kickstarter funding success to date
James and his team knew that the electric scooter industry was very competitive they had to compete with other well-established brands that had more resources. However, knowing they had a superior product, they were determined to infiltrate this competitive market by launching a crowdfunding campaign on Kickstarter.
Having launched numerous products on Kickstarter (including LIFX), the team were fully aware of the platform's benefits. They knew that a Kickstarter campaign would not only raise funding that would help deliver their first production, they were also aware that this was a great opportunity to get important feedback from their target customers. This invaluable information would be used to make necessary changes to the design before the final delivery.
The Kickstarter was officially launched on 11 November 2019, with the Raine One team's goal being to raise $50K USD. Just 43 minutes after the Kickstarter campaign was launched, the target amount had already been raised!
After two hours, that amount had already doubled. At the time of our writing, the team have now already raised over $300,000 USD, which is ~500% of their initial crowdfunding target. On top of that, the Raine One team have also secured $500,000 AUD in seed funding from Blackbird Ventures.
According to co-founder Marc Alexander, the reason behind their huge success has not only been the quality of their product, but also how they have invested a lot of time and effort into building and connecting with their community and backers. He also pointed out that this success is also a clear sign that the Raine One will perform well on the market once it is officially launched.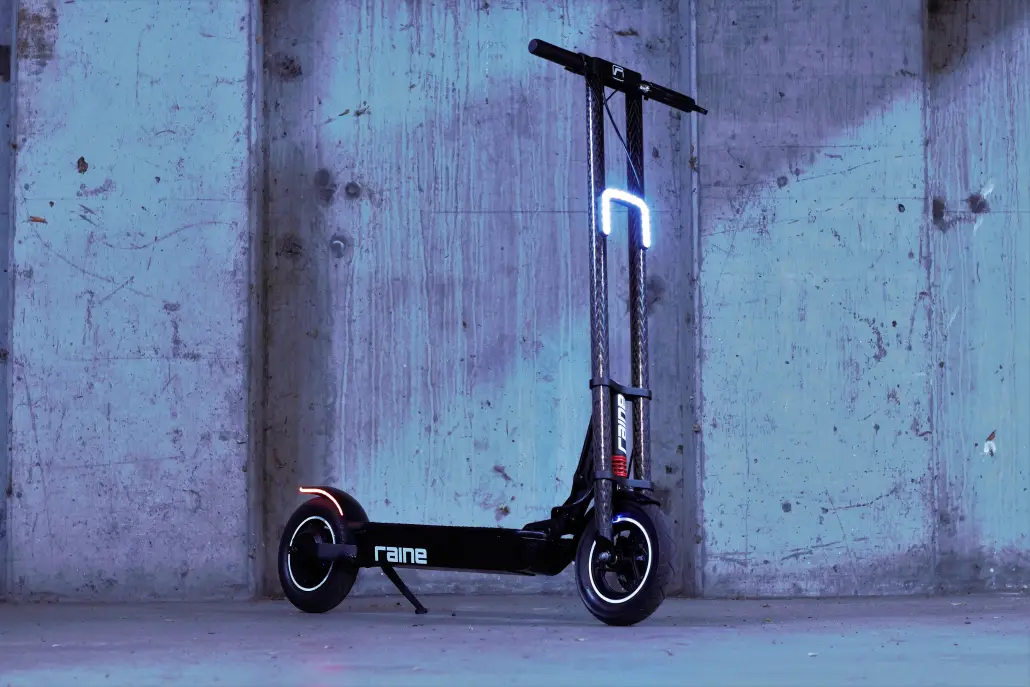 Features of Raine One electric scooter
Speed and Range
With a maximum speed of approximately 50km/h (31mph) and a range of 40km (25 miles), the Raine One will take you further and faster when compared to other scooters of this class.
Premium display
The Raine One features a 5.1-inch premium display that will show you everything that you need to know, including the scooter speed, battery percentage, time, and much more. The large display can be seen clearly even during the daytime.
In-Built GPS
The Raine One's in-built GPS will not only guide you to your destination, but will also help you know where your scooter is at any time.
Night and day lighting
The Raine One features a personalized LED lighting that will keep you safe during the day and night. The featured LED lights are not only bright, but also durable. Additionally, you can customize the light sequence and colors as per your taste and preference.
Heated handlebars
Are you tired of arriving at our destination will cold hands? If yes, then the Raine One team has solved that issue for you. The heated handlebar feature will enable you to arrive at your destination with warm hands.
Quality ABS braking
Braking is critical in electric scooters. Although incidents are rare, one of the leading causes of scooter accidents in Australia is failed brakes. The Raine One is equipped with one of the most powerful braking systems – ABS braking. This braking system is smooth and reliable to ensure you stop safely in all conditions.
Poly-shock suspension
The poly-shock suspension ensures that you have a smooth and comfortable ride even when riding on uneven surfaces.
Lightweight frame
The sturdy lightweight frame makes the Raine One incredibly easy to carry when not in use. You can take it anywhere without feeling weighed down.
X-fold system
The unique X-fold system, makes storage easy. The fold feature also makes the Raine One convenient to carry on public transport.
You can tell from these features that the Raine One is not your ordinary scooter.
If you want to learn more about Raine and their Kickstarter campaign, you can visit their page here: https://raine.co/​