Is Hyundai's Built-In e-Scooter Really Coming This Time?!
Hyundai's on board with scooters, literally. Their new e-scooter prototype looks ready (at last) to add into their vehicles for last mile and emergency mobility. The fold-up scooter charges a lithium battery while you drive so it'll always be ready to roll, plus specs look fairly good for "a handy gadget" (but don't expect a fast, hot ride).
The new design, announced August 26th, looks straight out of the original release from the CES show a couple of years ago. Specs and design look pretty similar (finished in black now), but the drive wheel has been moved to the rear. Tops out at about 12 mph and rolls for about 12 miles—good enough for parking the car in a cheap spot and getting around but not likely a star-class fun ride simply because the wheels are a bit small. Priority has obviously been put on hiding this helpful little gizmo out of the way in some purpose-made compartment.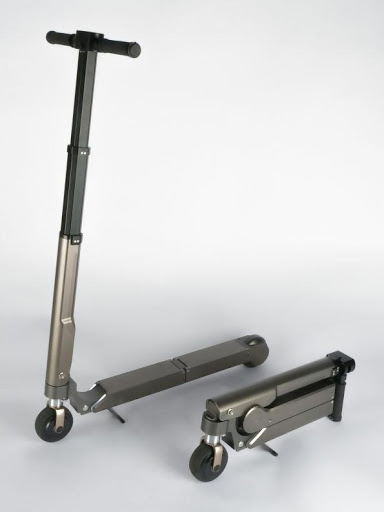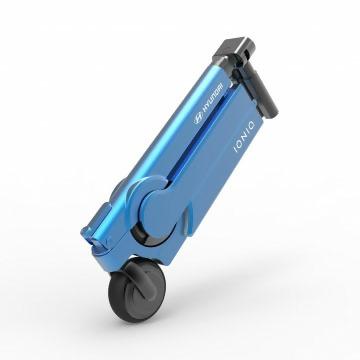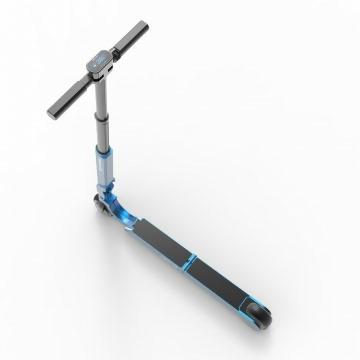 Still, the rear drive should be a stability improvement over the IONIQ debut from 2017. Plus they've put a couple of years into fine tuning, so we can hope that it'll be reliable and solidly built. Credit where it's due, Hyundai also spent time and effort to add a front suspension for a smoother ride. It also looks like an OEM manufacturer has been brought into the game.
Not too heavy, check. 17 pounds.
Nice lights and read-outs, check and check.
Folds up to carry like a notebook, check.
Cool mount for your phone, check.
It's got these must-haves on the cool gadget list, but there's one critical thing missing: You can't get one. We can hope, as hints have been hitting the 'net here and there over time, and this latest press fanfare is a pretty loud hint.
Hyundai showed off the original IONIQ scooter in a spiffy blue finish at CES 2017 and then went quiet. But things were apparently happening behind the scenes because the company filed for patents in July 2018.  So far, the new version still doesn't have a name and as the video shows we really don't know for certain how this thing is gonna be jammed into a car. (Hyundai's latest concept video shows drawings of special compartments built into the car body.)
Hyundai says:
"Weighing around 7.7kg,(17 pounds) the scooter is highly portable, while its unique and compact tri-folding design means it is lighter and more compact than any similar product. Enhancing its usability further, it features a digital display that shows battery status and speed; while, for nighttime riding, the new scooter is equipped with two stylishly-curved front LED headlights, and two rear tail lamps."
From DongJin Hyun, head of the Hyundai Motor Group Robotics Team: "We want to make our customers' lives as easy and enjoyable as possible. Our personal electric scooter makes first- and last-mile commuting a joy, while helping to reduce congestion and emissions in city centers."
One thing that might have caused the delay in bringing the scooter closer to market was simply the search for an OEM manufacturer. As of mid-2018 a company to make the new scooters had not been settled.
Is this mini foldable a super commuter scooter? Not likely, but it isn't meant to be. In addition it may be worth considering that cars will come with *one* of these things. If you're planning on an outing with friends and family you'll be renting or buying and possibly throwing scooters #2, 3 and 4 in the trunk anyway. Oh, and by the way: Helmets. We don't anticipate Hyundai making a pill-sized inflatable helmet and hiding it in a secret agent-style compartment.
But if we take it as it's meant—a super-cool convenience that comes with the car, and one that doesn't have to rattle around in the back someplace—this thing is a winner. Presumably it'll be a winning appliance you'll get addicted to.
One day perhaps we'll all wonder why cars didn't come with something like this starting with Henry Ford's almost-genius Model T. Perhaps in a steam punk alternate history the first Victorian cars were scooter-equipped?