Of all the hoverboards in the market, you will be surprised to know that very few are worth your actual time. These are the only ones strong and durable enough to sustain a person's weight and offer stability.
These are also designed with a good and reliable construction material that ensures longevity. With these units, you can enjoy a fun time whilst also lessening your daily commute time, but more on that later. First, let's learn about the basics.
The article highlights the best hoverboards in the market. These have been carefully assessed to ensure you get the best of the best. Moreover, we have included an excellent buying guide that will help you make an informed decision. 
Our Top Picks for Best Hoverboards
 
 

Best Hoverboard for the Money

Best for the Money
Fast and stable
Smart app compatible

View Latest Price →
Comparison of the Best Hoverboards
What is a Hoverboard? 
Hoverboards are specially built so that each wheel comes with its own gyroscope, a tilt sensor, and a speed sensor. These are often placed directly underneath the frame to ensure they are touched by the rider's feet. These special devices then send data to the logic board as soon as they sense the rider's feet on top.
They were initially small units used for personal transportation, but they soon evolved into something that is used for recreational purposes. Now, a lot of kids and adults own them and drive them to have fun and enjoy outdoor activities. Over the years, there have been many changes to the overall design.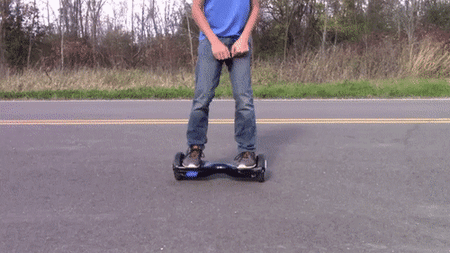 How Does a Hoverboard Work? 
Most self-balancing hoverboards will come with strong frames that pivot in the center and ensure you balance on two feet. There are also electric motors placed inside that give you the required power to move without falling. Moreover, the inclusion of sensors allows you to detect the speed that you are going at. These sensors come in handy when you are a beginner and don't have much control over your speed.
There is also a tilt angle inside each of the wheels. When the rider tilts backward or forwards, these send a signal to the sensors. On moving forward, the reader switches on the LED light. The sensor then lets the logic board know when to spin the wheels. This whole process allows for an uninterrupted movement.
It is also worth mentioning that hoverboards don't actually hover. Only a two-wheeled scooter can be called a hoverboard, in its true essence. These machines are referred to as hoverboards because it's just what people call them.
How Do I Choose a Hoverboard?
Any product that is difficult to operate requires a lot of attention to detail before you make a decision. There are so many models in the market. Hence you will need to consider a few things before you can choose a model for yourself. Here is how you should choose a hoverboard.
Weight Limit
This is the most important point that you should consider while buying your next hoverboard. A good brand can never fully function if the user's weight exceeds or touches the weight capacity of the model. If you are slightly tall or overweight, make sure you buy a brand that can easily sustain your weight. Most units only allow for a limit of 150 pounds, which means that people weighing more than 75 kgs cannot hop on.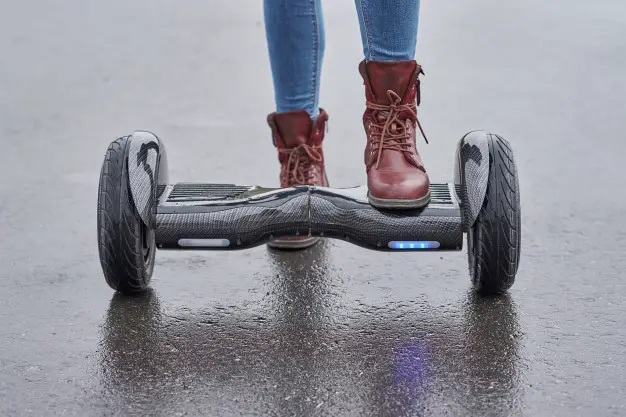 Speeds
Expert riders, especially the ones who use hoverboards for recreational purposes, only love to get good speeds. They are always on the lookout for brands that provide them with a speed of at least 15 miles per hour. However, most models only max out at 12 miles per hour and cannot go any further, especially on rougher terrains. But this isn't a bad thing because you also get more stability at a relatively low speed.
Aesthetics and Build
These two things are mentioned together because, more often than not, one influences the other. Most people prefer their models to have a bright and colorful exterior that stands out in the crowd. You can also get stripped bodies that add to the appeal. Furthermore, a strong build ensures you get greater durability and a model that lasts for a significantly longer time.
Quick Take – Best Hoverboards
Before you get too far, here are the three best hoverboards:
Review of the Best Hoverboards
For all hoverboard enthusiasts, this is the most fun part of any review. It is here that they get to see the best possible brands in the market. But the way we have evaluated these products is different from how others do it. We did not just add the most expensive and popular brands. We scoured the internet to find a diverse range of products so that all our readers can find at least one model that matches their unique criteria.
What Recent Buyers Report 
Most buyers were in awe of this model primarily because of its excellent rubber tires. These not only feel very smooth on the surface but also allow the user to enjoy the greatest comfort without fearing any accidents. Buyers also love the inclusion of attractive LED lights that add to the design's beauty whilst also providing them with safety at night. 
Why it Stands Out to Us 
Aesthetics is one thing that new and passionate riders cannot compromise on. Lucky for them, UNI-SUN has introduced one of the coolest LED lights in this model that make your wheels flash, especially at night. These not only enhance visibility but also make your travel in darkness much more fun and convenient. 
Moreover, the gyroscope sensors installed on the top offer greater sensitivity against pressure. This means that the slight shift in movement is enough to propel the unit forward, and you won't need to exert too much pressure.
You also get a good balance because of the smart self-balancing technology. This has been added especially for new riders who want to learn the technique instantly. This allows new users to stand tall and remain stable throughout their journey.
Bottom Line 
Beginners can compromise on durability, but they cannot compromise on safety. But, as a beginner just delving into their passion for hoverboard riding, they won't have to compromise on anything. Uni-Sun incorporates some of the most extraordinary safety features in this model whilst also ensuring reliable performance. So if you want to learn this art the right way, make sure you invest in a good model like this one.
Best Hoverboard for the Money:
Hover-1 Titan
What Recent Buyers Report
There is nothing buyers love more than spending less money and still getting a reliable unit. This board allows you to easily monitor your battery life, so you always know when to go back and put your unit on a charge. Buyers also love the compact size and the six-inch-long frame that makes it easy to maintain balance, especially on rougher terrains.
Why it Stands Out to Us 
The Hover-1-Titan is excellent for beginners and amateurs and for users who want to learn how to comfortably ride a hoverboard. The relatively less weight of the model increases its portability, thus allowing you to carry it around.
Another noteworthy thing is the excellent app connectivity. You can connect your model to your phone and stay notified of the battery and speed. Moreover, you can access the built-in Bluetooth and listen to your favorite podcast on the go.
Bottom Line
Affordability and durability come together to make one of the best models in the market. The Hover-1-Titan comes with a good connection with your Bluetooth speakers and hence ensures greater enjoyment. But you should consider this board because it is extremely lightweight and hence can be stored easily. You can also carry it around without feeling too burdened.
What Recent Buyers Report
Buyers wanted to free themselves from having to charge their old units every few hours. They were also frustrated by the amount of time each model requires for a complete charge. When they bought this Jolege board, they were pleased to find out that it only takes less than two hours to charge. Moreover, it is easy to learn, and you might just get the hang of it in five minutes.
Why it Stands Out to Us
If there was ever a hoverboard made, especially for the most enthusiastic souls, it was this one. The model offers strong functionality that is supported by a good motor and reliable lithium-ion batteries. Together, they ensure adults can have fun whilst also prioritizing their safety and comfort. Moreover, the model has undergone various testing to ensure smooth operations.
The self-balancing system is also a unique addition to Jolege units. This innovative technology allows you to remain stable and comfortable during your whole journey. This is also a simplistic model that makes it easier for you to use it for long commutes.
Bottom Line
High speeds, greater comfort, and a great motor come together in the making of this Jolege hoverboard. The best thing about it is that it provides a good speed of 7.5 mph. You can also go a bit higher, but you will have to exert much more pressure in the forward direction. So if you are looking to buy a small machine for your daily commutes, this is the one for you.
What Recent Buyers Report
If there is one thing kids love more than speed, it's definitely an attractive model. The Tomoloo hoverboard comes with LED lights that flash at night and make your model look extremely attractive. But the pleasant aesthetics are not the only things that buyers are attracted to. They also love the durability that increases reliability and helps consumers enjoy a good day out in the sun.
Why it Stands Out to Us
Kids are very hesitant when it comes to trying out new products, which is why Tomoloo has gone through extra effort to make this board as attractive as possible. The exterior is appealing as it includes shiny and bright LED lights that offer greater visibility at night. Large stereo speakers are also added to ensure kids have more fun on their rides.
Another reason why this model stands out is that it meets all the safety standards set by the international market. The battery runs smoothly, and the fire and temperature resistance ensure kids don't end up in any accidents. To top all this, the design has greater strength and toughness for greater peace of mind. 
Bottom Line
Since this unit is made especially for kids, the low weight capacity isn't really an issue. The speed is also deliberately kept low to ensure kids don't get into any accidents. Moreover, the high resistance against fire and heat allows you to use the board in the sun's scorching heat. Although you shouldn't do that, having the freedom to do so is alleviating.
What Recent Buyers Report
Those who were looking for a high adrenaline rush got it when they first used this EPIKO scooter. The model is one of the fastest in the market, offering an extraordinary speed. This is further complemented by a good range that ensures you cover more distance in relatively less time. Buyers also love the safety features that make this a fully safe unit.
Why it Stands Out to Us
People love to go fast when it comes to hoverboards, but having great speed comes at a cost. Most models that come with powerful motors tend to lack safety protocols and are not very safe at night, but lucky for you, this unit is different. It comes with a 400W dual motor that can help you climb the steepest slopes with ease. You can also go as steep as 18 degrees without falling 
Another excellent feature is the amazing tires. These are made with solid rubber and are suitable for all kinds of terrains. They are rated IP56 and hence offer great resistance against water and fire. You can also easily maneuver through mud, sand, or even grass because your board offers excellent performance on all kinds of rough terrains.
Bottom Line
Comfort, durability, and excellent performance come together in the making of this superior model. It allows you to climb slopes of 18 degrees or less without much struggle. Not just that, but since you are covering more distance in less time, you can also use this Epiko board for daily commutes.
What Recent Buyers Report
Finding a good and unique model, that too, with a low budget is difficult. But Felimoda made it possible for all passionate buyers. This Felimoda hoverboard is one of the most affordable units in the market that also offers great comfort. It is perfect for young users and adults who want to be adventurous whilst also enjoying stability.
Why it Stands Out to Us
Being confident in your choice of the product only comes when you are fully satisfied with its specs. The brand makes sure that you don't have any complaints with the product and can go a long way by simply stepping on your board. The model is UL-certified, which means that it provides quality charging and excellent electrical performance. Moreover, it comes with the unique self-balancing technology that makes it easier for amateurs to learn and practice the art.
The Felimodo hoverboard also stands out to us because of its spectacular dual motor. It offers a power of 300W, which is enough to climb slopes as steep as 15 degrees. So if you want to go out and have fun without fearing for your safety, this is definitely the model for you.
Bottom Line
If you are planning on taking your hoverboard outside, you would have to climb a lot of steep angles; this model allows you to do just that. The weight capacity may be low, but that is not a big concern for people with average weights. Moreover, dual-motor offers a powerful performance throughout your journey.
What Recent Buyers Report
With an extraordinary weight capacity, there isn't much that buyers don't love about this hoverboard. It suits buyers who weigh as less as 40 pounds and as high as 220 pounds. Moreover, since it incorporates a gear stabilization feature, you also get better control and much efficient downhill traction.
Why it Stands Out to Us
With excellent speed and a powerful motor, there is really nothing that doesn't stand out in this model. It comes with an eight mph speed that can cover more than 11 to 12 miles on a single charge. This allows you to lessen your daily commute time. Moreover, the weight capacity is worth noticing because not many boards allow people to weigh 200 pounds to ride them. 
There are also some excellent headlights, rubber bumps, and battery indicators that ensure greater convenience. You can check out the indicators to remain notified of the amount of charge remaining. This saves you any trouble of getting stuck on the road.
Bottom Line
The manual may be difficult to understand, but you shouldn't worry too much about it. Since the model is heavy, you get to enjoy greater stability. You also get a good range of 11 miles on a single charge, and the battery management system ensures double protection. So if you want to have a safe trip with a lot of comforts, you should pick this unit.
What Recent Buyers Report
The Hyper hoverboard may not be very long, but it's heavy and lacks portability. Buyers overlooked this one disadvantage because they found this model to have the most extraordinary features like good app compatibility and high durability. The weight capacity also makes this a suitable choice for slightly overweight or obese people.
Why it Stands Out to Us
This is one of the larger boards measuring around nine inches. This not only increases its weight capacity but also ensures that even the tallest and widest people can set foot on the board without losing their balance. Moreover, it comes with excellent adaptability, and its high-end construction ensures excellent durability. This comes in handy when you are taking your unit outside for some much-needed excitement.
But that's not the only reason this Hyper unit stands out. It also offers amazing LED illuminated lights that are bright and shiny. These increase your visibility at night and ensure you can ride on the toughest terrains without worrying about your safety. So if you are looking to upgrade your experience and tread on dangerous waters, then this model is definitely one for you.
Bottom Line
It is very hard to find a hoverboard that can give you comfort in the present but also provide longevity. This is one such model that offers an excellent warranty, thus ensuring long-term usage. You may find it hard to learn the technique at first, but once you get used to it, there is no other model that will ever please you.
What Are The Benefits of Hoverboards? 
There is a simple explanation as to why hoverboards are gaining more and more popularity with every passing day. These are extremely fun and can be a treat to ride. They are also very stable and offer greater resistance against bumps and rough terrains. Here are all the main advantages of investing in a hoverboard.
Easy to Use
When you see someone using these hoverboards, you might get scared instantly and promise yourself never to get up on one. But that would be irrational because these machines only look scary while they aren't. You can learn how to perfect the technique after only a little practice. You may need to be very patient and maintain your balance whilst using the machine on the road. 
Compact and Portable
Going to nearby shops or your neighbor's place can be extremely strenuous, and that is where a good hoverboard comes in handy. These are small units that can be carried along in your car's trunk or can be stored easily in small storage space. Their compact bodies also make them lightweight, which means you can carry them in an airline. The average weight is somewhere between 20 and 25 pounds.
Great Speeds 
If you want good speed, you normally have to take a bus ride or take out your car. But with a hoverboard, you won't have to do anything like that. This machine can easily go ten to 15 miles per hour and take you to any place within a few minutes. Moreover, it allows you to cover at least 15 to 20 miles on a single charge. The charge time isn't very long, either thus ensuring greater comfort.
Types of Hoverboards 
The term hoverboard is used for a range of similar products. Let's go through the differences between these strikingly similar, yet functionally different types.
Ten-Inch Hoverboards
These are very different from the classic six-inch units sold in the market. The main advantage of having a longer board is that you get more versatility. This is because these models come with inflatable tires that can cover a greater distance in relatively less time. They can also be used on rough terrains containing grass, gravel, and sand. The only disadvantage is that they offer a lower torque and hence make it difficult to climb steep angles.
With LED Lights
These are usually six to eight inches in length and come with LED lights. These don't only add to the aesthetics of the model but also make them stand out in the crowd. They also come in handy when you are going down a dark road or an alley and require some assistance. Moreover, some brands go one step further and add LED battery level indicators that add more safety to the ride.
With Speakers
As the name suggests, these models come with built-in speakers. These hoverboards may be slightly expensive than the common six or eight inches models, but they are also much more fun. The inclusion of speakers allows you to enjoy longer daily commutes without getting bored or tired. Not only that, but you can also connect the device to your smartphones and enjoy more convenience.
Comparison Overview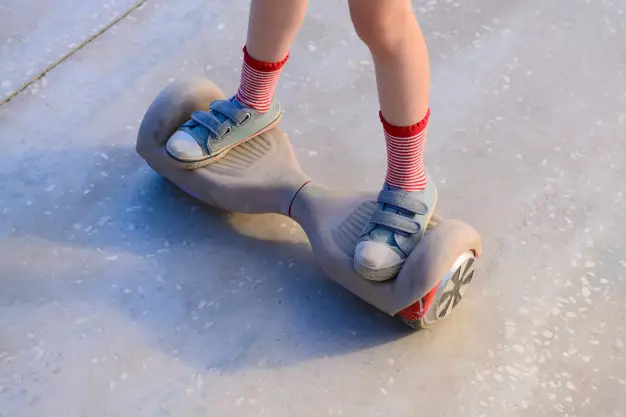 A comparison among similar models provides you the clarity you need to settle on a particular product. Here's a comparison of hoverboards with other similar counterparts that can help you decide what you need to invest in. 
Hoverboard vs. Segway
Segway and hoverboards are very similar, but they do vary in size. The latter tends to come with two wheels and a small board that is used to achieve balance. These are also more durable and offer great stability, especially on rougher terrains. You might find using the board a bit challenging at first, but you won't find anything easier once you get used to the technique.
On the other hand, a Segway comes with a more sophisticated overall design that is also very robust. You also get a smooth handlebar that allows you to carefully steer and balance yourself during the journey. This makes a Segway easier to handle and navigate.
Hoverboard vs. Skateboard
Both types are pretty common, and hence buyers often feel conflicted between the two. Skateboards have been around for quite some time now and often require a lot of energy input from the users. Since they don't run on electricity or batteries, they are also relatively cheaper than other similar models. They are usually bought by serious consumers who want assistance in their small daily commutes.
Hoverboards are more likely to be used for recreational purposes and are usually bought by youngsters and teens. They aren't very fast but offer a comfortable speed that comes in handy for short-range distances. Moreover, it is also difficult to ride a hoverboard if you are slightly heavy.
Hoverboard vs. Electric Scooter
These two machines exist at the end of the spectrum. A hoverboard is a small unit that requires much more effort and practice, whereas a scooter is a relatively large vehicle that only requires a few lessons, and you are good to go. Moreover, a scooter tends to be incredibly fast and can hence cover a large distance within minutes. You get to enjoy a speed of 40 KPH on most scooters.
Meanwhile, hoverboards are not only slow but are also less reliable. They lack construction when compared to scooters. But one thing they do better is that they allow you to have fun without having to put too much energy into riding.
Electric Skateboard vs. Hoverboard
If you are looking for a better range, then you should definitely consider an electric skateboard. These aren't only extremely fast but also allow you to cross the city without spending too much time. They also feel more comfortable because you don't have to tilt or move forwards to propel the machine to cover the distance.
Boards are more like toys and aren't taken very seriously by a lot of people looking for assistance in everyday commutes. You should hence consider boards for indoor or short-range purposes only.
Ripstik vs. Hoverboard
Finding innovation is hard, but you get it easily with Ripstik. These use a strong and powerful motor that gives enough power to move it forward. Moreover, they also come with a lithium-ion battery that can allow you to experiment with different tricks for more than 20 minutes in a single go. To top all this, you also get a remote control with Ripstik. This makes the whole journey very comfortable.
But greater comfort and ease of usage are not the main things riders are looking for when they choose hoverboards. They want something exciting that induces an adrenaline rush. They get this and much more in a hoverboard.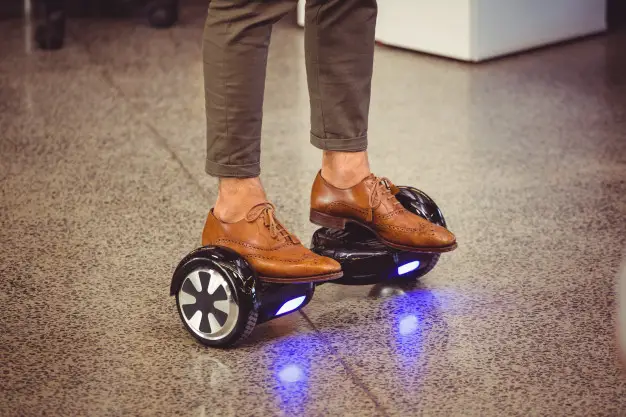 Hoverboard Riding and Safety Tips
You can get all the fun and excitement you want with your hoverboard. However, when not operated in the right way, it can become quite dangerous. But you shouldn't worry. Here are a couple of ways you can ensure your safety without compromising on the enjoyment.
Compatibility
You can't buy a slow hoverboard and expect it to be as strong as a fast one. This is why keeping your exact needs in mind will save you from a lot of trouble. 
If your daily commute involves traveling on rough terrains, then you should pick a unit that offers greater stability. Moreover, if you step on a board that cannot sustain your weight, you will likely get into a lot of accidents. 
Also, if you are tall, make sure you buy a model with a wider base.
Tips For Charging
Many accidents tend to happen when you leave the hoverboards on charge for too long. Most people also leave them unattended overnight. This is as harmful as leaving your phones on charge for too long. The battery tends to overheat over time and cause numerous problems for the rider.
Tips For Treading
Although these units can survive bumps and rough terrain, this doesn't mean that you should force them to go the extra mile all the time. You shouldn't beat them up too much by taking them on extremely bumpy roads. You can also wear additional safety gear to ensure greater protection.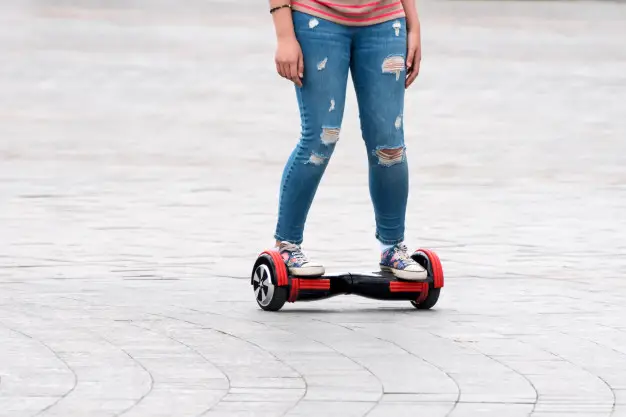 How to Ride a Hoverboard
Riding a hoverboard is very easy and only requires you to follow a few simple steps. Here is what you need to do.
Once you have opened the package, place your board on the ground, and face it directly. Make sure the surface is straight to ensure a safe first practice session.
Then place your foot on the board. You can use either foot. Ideally, people with a stronger right foot should use that to hop on.
If you aren't stepping on a flat hoverboard, you may fall instantly, or the board might move as soon as it detects even the slightest pressure.
Then place your other foot and try to balance yourself. Make sure your upper body is straight and in sync with your feet.
Try to keep your feet as far as possible. This will not only enhance your stance but will also give you much better control.
The next step is to stand up straight and look in the forward direction. This seems a bit awkward at first, but if you focus, you will be able to calm yourself in a second.
To move, you have to lean in and allow your body to indulge in gentle shifts. You can do this by pivoting your ankle upward and downward. Also, make sure you don't lean too far and fall. Moreover, you shouldn't bend at the waist. This is likely to put too much pressure forward. 
You can push your toes forward if you want to turn your hoverboard. To turn left, you can push down on your right toes and vice versa.
When you are done with your ride, you can finish off by mounting in reverse. You need to shift your weight to the dominant foot and step down by placing one foot after the other.
To get more clarity and how to use your board, refer to this video given below.
Conclusion 
People ride hoverboards for daily commutes, recreational purposes, and traveling to nearby places. But what users love most about these units is that they give them an adrenaline rush and provide them with a challenge. There are so many great models in the market, and you need to be careful as to what you choose in the end.
But investing in a model doesn't always require a hefty amount of money. You can buy a cheaper model, provided it offers you stability and good efficiency. There are plenty of reliable, yet affordable models in our review, so make sure to compare these units thoroughly.
Regardless of what model you buy, remember hoverboarding is about fun, and if you aren't having, then it's time to pick a new model.
People Also Ask
Hoverboards are one of the very few things that get people of all ages talking. These small units ensure that you have fun and remain safe throughout the journey. But that's just the tip of the iceberg. There is so much more that you don't know about these units. Here is our attempt at untangling the mystery.
What Age is a Hoverboard For?
When it comes to these boards, there is no limit. In the end, it all depends on how flexible and passionate you are. Children as young as six years of age and adults as old as 50-60 can ride a hoverboard. The weight capacity of each model may seem like a limiting factor, but if you are slightly tall or obese, you can always go for a larger unit. 
Do Hoverboards Still Explode?
Hoverboards exploding are a thing of the past, and with the rise in technology, none of the units available in the market can explode or prove fatal to the user. All units now come with UL2272 certification, thus ensuring they are not hazardous. This also ensures that they don't catch fire unexpectedly.
How High Can a Hoverboard Go?
Every board in the market is different. The larger the unit with a larger motor, the better will be the speed.
Normally, a unit with a 300-Watts motor will allow you to go cover a distance of eight to ten miles. If you spend a little more money, you can also get a speed of 12 to 15 mph.
Has Anyone Died From a Hoverboard?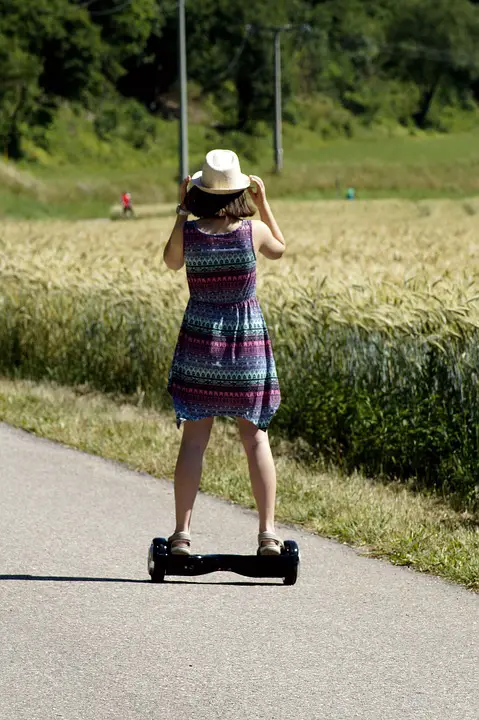 There haven't been many deaths caused by these boards so far, but there still have been some people that were unfortunate enough to die while driving the machine. Ashanti's death is the first one that is reported due to a fire occurring on the board. But companies now ensure thorough testing to ensure greater safety.
What Happens if My Hoverboard Gets Wet?
Like most other electrical components, hoverboards can also face serious issues if they are kept underwater for a long time. A small drizzle won't matter much; however, you should not use your board if there is heavy rain. Even if your unit offers water resistance, it is still likely to get temporary or permanent damage due to prolonged exposure to rain.
Do Hoverboards Damage Floors?
Most small units can easily be used indoors, and since they are compact, they don't cause any serious damage to the flooring. However, the same cannot be said about heavier objects. The heavier frames will scratch wooden floors and may lead to permanent decolonization in the long run.
How Safe Are Hoverboards?
Anyone who knows how to use a hoverboard will find it extremely safe. All units available in the market now come with UL2272 certification. This ensures that they are resistant to fire and water and hence can be used indoors. So all things considered, these units are no longer dangerous to use.
How Much Are Hoverboards?
This again depends on the kind and brand of the unit. Some very expensive models in the market boast of great speeds and include luxurious features like multi-functional Bluetooth and more sensitive sensors. Models that offer great speed also tend to be expensive. On average, you may find good models between $200 and $300.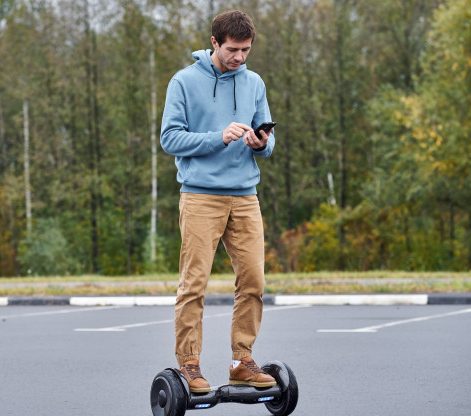 How to Calibrate a Hoverboard
Contrary to what people believe, it is very easy to calibrate a hoverboard. You can place the unit on a flat surface so that it doesn't tilt at one side. Then hold the silver power button without applying too much pressure. The Bluetooth will produce a sharp beep sound. You should continue holding the button for around five seconds before you stop.
How Long Does a Hoverboard Battery Last?
The maximum time that the battery can last is up to three to four hours. This will give you a mileage of 15 miles per hour. You can cover a distance of up to 11 to 12 miles on a single charge. Slightly larger models tend to take up more power and hence may offer short battery time.
How Fast Do Hoverboards Go?
Different brands offer different speeds, but the most popular models go as fast as eight mph on average. There are also models made especially for kids, and they have speeds that are around six and seven mph. Moreover, the ones built for professionals provide speeds as high as 11 mph.
How Long Does it Take For a Hoverboard to Charge?
Ideally, it shouldn't take a model more than an hour to charge, but most good models that include powerful motors and large ion-lithium batteries tend to take two to three hours to charge. The longer ten-inch boards may take up to four hours on a single charge.
Who Made the Hoverboard?
A Chinese inventor, Shane Chen, made the first hoverboard. He was born on the 10th of February in 1956. He then moved to America, and it was there that he invented this machine. He is also known for experimenting with a lot of technology before finalizing the design of a hoverboard.
Hoverboard Reviews
Looking for a hoverboard? Here are all hoverboard reviews for your convenience: