At a Glance: Our Top Picks for Best Hoverboards For Adults
Hoverboards are the latest trendy way of commuting. They are easy to use, and people of all ages love the way it works. It is an auto-balancing scooter that can be used on various terrains. 
There are tons of models being introduced in the market with numerous innovative features.
In this article, we'll be discussing the elements that make up the best hoverboard for adults. We've also reviewed some top models that you can benefit from.
Comparison of the Best Hoverboards For Adults 
IMAGE
PRODUCT

Our Top Pick

Reaches speeds of 7.5 Mph
Driven by dual 300W motors
Safety certified with fire resistance

View Latest Price →

Can drive at speeds of 7.45 Mph
Equipped with a built-in Bluetooth speaker
App compatible with integrated battery indicator

View Latest Price →

Best Budget Option

Best for the Money
Sturdy design driven by powerful 400W motors
Road adaptive design that adjusts to various terrain

View Latest Price →

Can reach speeds of 6 Mph
Equipped with 300W motors
Made with ambient and LED night lights

View Latest Price →
What Makes a Hoverboard Great For Adults?
While selecting a hoverboard, people have different requirements, depending on what their usage will be. There are several factors involved which make a top-quality product. Listed below are some elements that should be considered while making the purchase decision.
Speed and Range
First of all, the speed and range of a vehicle are factors that everybody instantly wants to know. This is because these two define the capacity of a hoverboard. People, depending on their usage, will find a suitable unit that can meet their needs. Hundreds of different models are available in the market to choose from.
Power
The power output of any unit is essential to keep in mind as different terrains require different outputs. If you plan on using the hoverboard on flat surfaces, you might look for a low power unit with other notable features.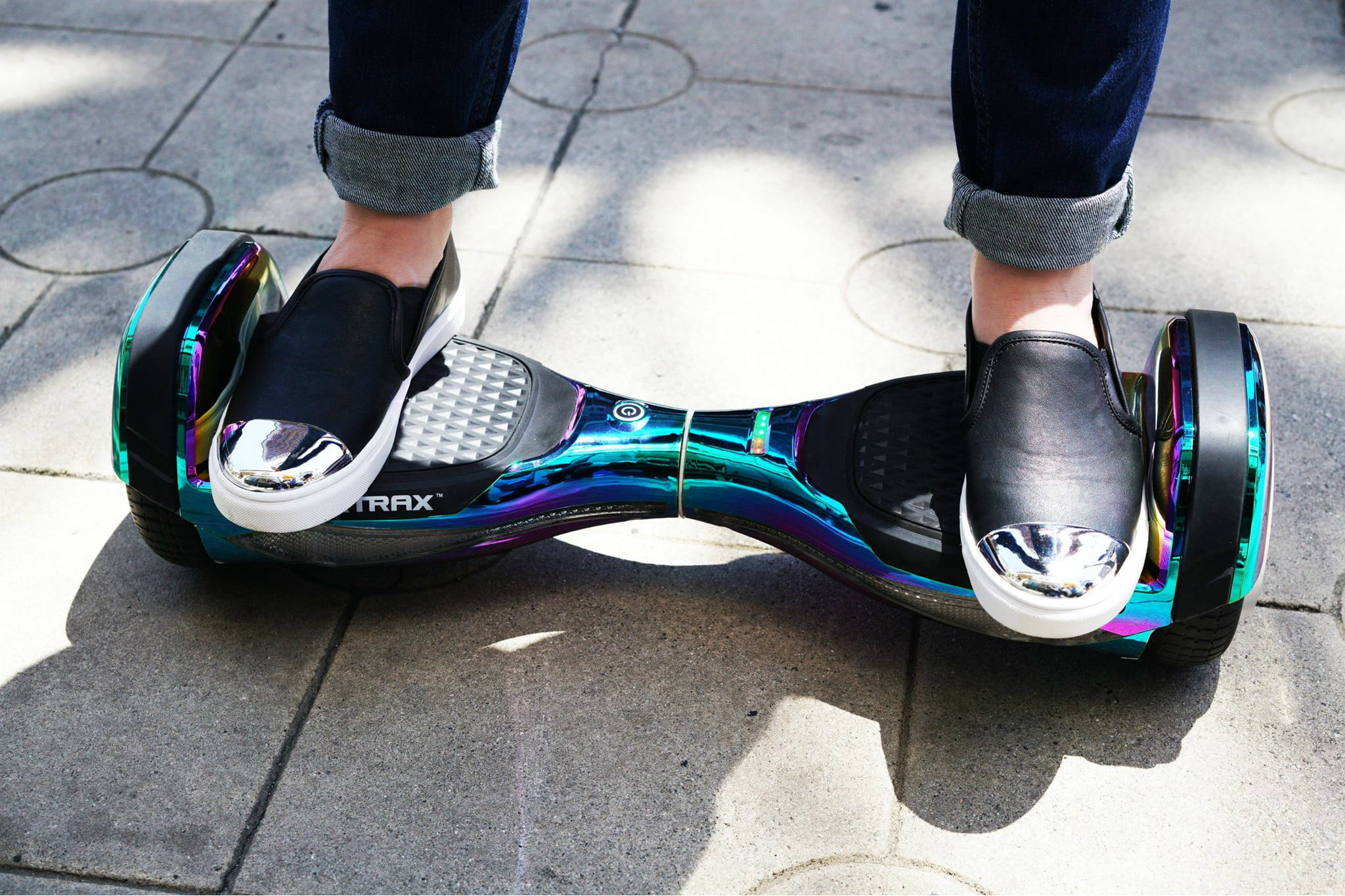 Shape and Color
With the demand increasing for these vehicles, a variety of models are being introduced. Every model has unique specifications, with the shape and color being the apparent difference among them. Many people prefer shiny colors, while others prefer simplicity. Each user has his own preferences. 
Can You Really Find a Quality Adult Hoverboard That's Affordable?
A common misconception people have is that a higher price means higher quality. This might be true in some cases, but generally, it differs case-to-case. A balance between price and quality is what makes a product great. 
An affordable unit might not have the most amazing features, but it can do a decent job for you.
With competition increasing in the market, good-quality hoverboards are available at affordable prices. The key element is that you should know what suits you and the value that different specs add to the product. Once you know this, it is much easier to find an affordable unit at a reasonable price.
Review of the Best Adult Hoverboards
Here are some of the best, most competitive products found on the market. A detailed review with a list of pros and cons for each product will help you understand them better, so have a look. 
Best Overall:
JOLEGE Hoverboard
What Recent Buyers Report
Most of the recent buyers are satisfied with the product and have praised its battery life. It has a sturdy structure and works equally well for both adults and kids. In addition, the LED lights are not only a handy feature to use in dark areas, but they also give the hoverboard a stylish look.
Why it Stands Out to Us
The JOLEGE 6.5" Hoverboard has various top-notch features along with a sturdy structure. It is highly suitable for people who are buying a hoverboard for the first time. It has a certified UL-2772 battery that ensures top safety levels and prevents any mishap.
Moreover, it has a very stylish look. It has two LED lights in the front, and two LED flash wheels as well. These lights not only assist you in cruising more smoothly in low-light conditions, but they also give a fashionable appearance.
Bottom Line
In short, this is an excellent option for beginners. It has a solid body and a number of great features that make it a handy unit. Plus, it is available in a number of colors, giving the buyer a variety to choose from.
Runner-up:
Hover-1 Titan Electric Self-Balancing Hoverboard
What Recent Buyers Report
A range of user-friendly features has made this a unit liked by many. People liked the built-in Bluetooth speakers that served as a source of entertainment when traveling on longer routes. Additionally, the clear battery indicator right beside your feet is a handy feature to have.
Why it Stands Out to Us
The Hover 1 Titan Electric is a top-quality auto-balancing hoverboard, which has been widely appreciated. It consists of a 36-volt lithium-ion battery, which can last up to a range of 8.4 miles, at a top speed of 7.45 mph.
Additionally, it has a weight capacity of 265 lbs., which is higher than most of the other units available in the market. Also, it can be connected via a mobile application, and many features, like Bluetooth speakers, can be controlled with it. This provides excellent accessibility to the user.
Bottom Line
To sum it up, Hover 1 Titan provides great ease of use and various handy features. It is an excellent option for adults looking for a hoverboard. The only issue is that it might not be the best product for off-roading due to its torque, but it can work great for up to 8.4 miles in the city.
Best for the Money:
Segway Ninebot S
What Recent Buyers Report
Excellent performance, fun to ride, and easy to learn were some of the reoccurring reviews by recent buyers. The unit is very stable while riding and gives a very smooth experience. The connectivity through the mobile application gives you the right amount of control by providing access to a number of features.
Why it Stands Out to Us
The Segway Ninebot S has been designed to provide the ultimate hoverboarding experience. It is a lightweight unit, which makes it very portable and easy to carry around.
Furthermore, it is one of the safest units since it passes all the necessary safety tests like UL2272 and IP54. It is a waterproof, dustproof, and anti-fire group. In addition, the reliable accessibility through the mobile application is something that makes this model a top one. The anti-theft mechanism and setting a speed limit are some other handy features that it provides.
Bottom Line
To conclude, the Ninebot S is a high-quality hoverboard produced by Segway, a manufacturer with high brand reliability. It has several other promising units in the market, and this one is no different with all the top-notch features and excellent customer feedback.
4. Felimoda Hoverboard
What Recent Buyers Report
A number of recent buyers have reported smooth operations and excellent build quality. The unit surely delivers what it promises. There is a slight issue with the charging port in some cases, but overall it promises great value for money.
Why it Stands Out
Most of the buyer reports on this product tell us that it has an excellent price-to-performance ratio. It is a highly ranked self-balancing scooter that provides great value for money, considering its price. Under the hood, it has a powerful 300W brushless dual motor, which can keep it running for an average range of 12 kilometers at a top speed of nine mph.
Moreover, it is available in a variety of colors and has a bright LED to assist you in low-light or gloomy conditions. In addition, Felimoda has provided a 30-day warranty to back their claims and a free lifetime technical support service for their customers.
Bottom Line
Summing up, the Felimoda model provides a great number of features at an astonishingly low price. It is a very affordable unit, and we would highly recommend it to anyone who's looking to buy a hoverboard for themselves or to gift someone.
5. Hover-1 Chrome Electric Hoverboard Scooter
What Recent Buyers Report
The product is reported to be a little tricky to get the hang of at the start, but once you get used to it, there's nothing like it. The smooth-riding experience that it promises with great Bluetooth connectivity enhances your overall hoverboard experience. Moreover, the mobile app is a useful feature as it allows you to check the unit's current status instantly.
Why it Stands Out to Us
This is the second model on our list from Hover 1. This tells you a lot about the quality the brand delivers. The Hover 1 Chrome has a 150W motor with the ability to go up to 6.21 mph. It can carry kids and adults up to 220 lbs easily. The tires are 6.5", making it convenient to ride around without any worry.
In addition, the unit has a compatible mobile application that allows you to control various functions. The battery health can also be checked through the mobile app quickly.
Bottom Line
To conclude, the Hover 1 Chrome is another great electric scooter from Hover 1. It is a great entry-level hoverboard with a number of user-friendly features. It also has great reviews from plenty of recent buyers, so you can rest assured that this is a significant investment to make.
What Activities is an Adult Hoverboard Good For?
Hoverboards have become very common in the past few years. The demand has skyrocketed as people have started to love it and have started using it for more and more activities. Listed below are some common uses of adult hoverboards:
Daily Commuting
The new and easiest way of going to work or school is cruising your way on a hoverboard. It increases mobility and can help avoid traffic jams during rush hours. It can even help you run errands more efficiently. You can travel through the city without getting stuck somewhere.
Freestyle
People now have these units as an accessory. They go around for rides in the evening or have a spin around the neighborhood. These vehicles provide you with a quick way to travel around without any hassle and no worries about fuel cost.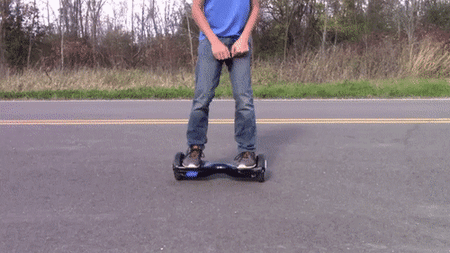 Fun 
As more and more people are getting these units, games and similar activities are coming into play. Young people around neighborhoods have different competitions and tournaments of multiple types. People now have hoverboarding as their hobby and have fun spending time riding it around.
Conclusion
In conclusion, by now, you should have a much better understanding of what makes a hoverboard great, as well as some top models that you should consider buying. Everybody has their own requirements and usage, which determines the features and aspects of a hoverboard that they should look for. 
The most expensive unit doesn't need to be the best; even moderately priced hoverboards can be of substantial-quality, so be sure to pick wisely!
People Also Ask
Buying a hoverboard can be a little confusing due to the number of different factors involved. You might have multiple questions in mind hindering you from making the final decision. 
Following are some of the repeatedly asked questions that will help them get a better view of things.
Is There a Weight Limit For a Hoverboard?
All models come in multiple sizes and are made from different materials. Each unit has its own weight capacity. Mostly, standard-sized hoverboards have a weight range of around 40 to 200 lbs.
How Many Years Do Hoverboards Last?
The life of a unit mainly depends on the usage. Many people use it rigorously, while others use it skillfully. However, the average product will last around three to four years before finally dying out.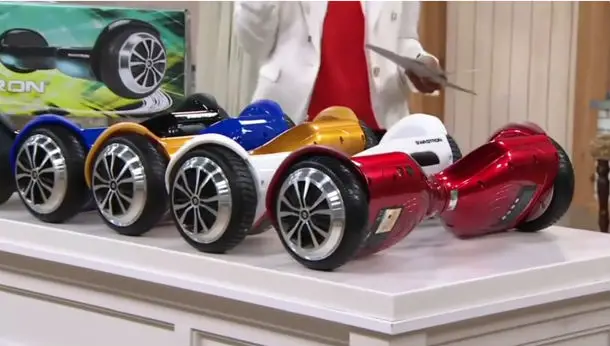 How Far Can a Hoverboard Go On a Full Charge?
Most products will have a range between 10 and 15 miles. It all depends on the type of battery the hoverboard has. Many have lithium-ion batteries, but some models are now equipped with dual-motor brushless batteries.
What Type is the Safest Adult Hoverboard?
Hoverboards are expanding in the market due to explosive demands. People are rapidly buying them, and this draws attention to the safety factor. Different certifications are available before launching a unit in the market. In our opinion, the safest hoverboard is one that is UL2772 certified by SGS standards.
Are Hoverboards Hard For Adults to Learn?
These units are very easy to learn. Some people might take a little time at the start, but there's nothing too complicated. It is an auto-balancing gadget; you just need to get used to it.