Feeling the wind on your face, zipping past tailbacks, and easily finding a parking spot – scooters are an economical and fun way to travel. They make it convenient to travel from one place to another during peak commute hours without getting stuck in the traffic for hours.
These versatile vehicles are not only economical and easy to ride; they are also a great option for 16-year olds who will love this as their first scooter.
But which brand will be suitable for you? We have reviewed a number of scooters available in order to identify the best product. We have compared their many features, including speed, engine size, customer reviews, etc. to help you find just the right scooter.
At a Glance: Our Top Picks for 50Cc Scooter
Comparison Chart of the Best 50cc Scooters
IMAGE
PRODUCT

Our Top Pick

Comes with single speed gear box
Capacity load of about 265 lbs
Equipped with front and rear disc brakes

View Latest Price →

Best Budget Option

Best for the Money
Made from high quality materials
One-touch transmission adjusting system

View Latest Price →

Fastest 50cc Scooter
Seat and carrier is quick-release able
Gearing sprockets allows custom speed

View Latest Price →
What is a 50cc Scooter?
Scooters and motorcycles are classified by their style and engine size. CC stands for cubic centimeters and denotes the size of an engine and its power output. 50cc scooters typically have a small engine and are designed with a CVT (continuously variable transmission), which is commonly known as twist-and-go. This means that no gear change is required.  
50cc scooters generally have a top-speed limit of 35 miles per hour and a fuel capacity of almost one gallon. Their simplicity and safety mean that they are cheaper to buy and insure, thus making them an ideal choice for inner-city and young motorists.
These scooters typically have a kick-start or electric operation system. As a standard, they have a net weight of 185 pounds and can hold up to 220 pounds.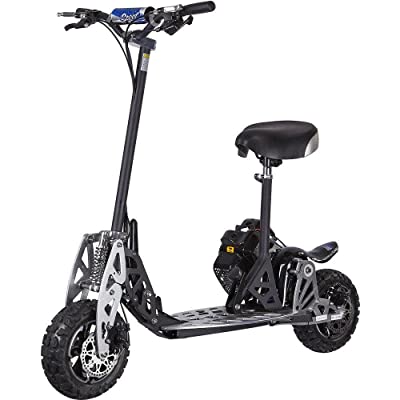 Aspects to Look For When Buying a 50cc Scooter
Many first time buyers look for a 50cc scooter as their first vehicle, but it is vital to keep the following aspects in mind when looking for a good quality model:
Safety
Safety should be your primary concern. You should look for a 50cc scooter that comes with reliable, high-quality features. Make sure to invest in a scooter that comes with rear and front brakes that work reliably. It should have a durable construction that does not get damaged in case of a collision. Adjustable handlebars are also a vital feature as they ensure a safe and comfortable grip.  
Height
In order to ensure a comfortable ride, it is essential to choose a scooter size according to your height. If you are short, it will be difficult for you to ride a large scooter. Moreover, it will be a challenge to stand and keep your feet on the ground when the scooter is stationary.                
Storage Space
Having a scooter with storage space can be quite convenient. If you plan to use the scooter daily, it might be best to invest in a model that has built-in storage under the seat where you can store your things. Make sure that the storage space is spacious enough to hold your laptop and other essentials comfortably.
Automatic or Manual
Automatic scooters are easier to ride as the engine does all the work for you. Such scooters are perfect for first-timers as they take the effort and stress out of riding.
Weight
Handling a heavy scooter can be quite challenging. It requires extra physical work to control it and turn around corners. Therefore, it is best to choose a model constructed with lightweight yet sturdy materials like steel or aluminum. Also, take the maximum weight capacity of the scooter into account to ensure its compatibility.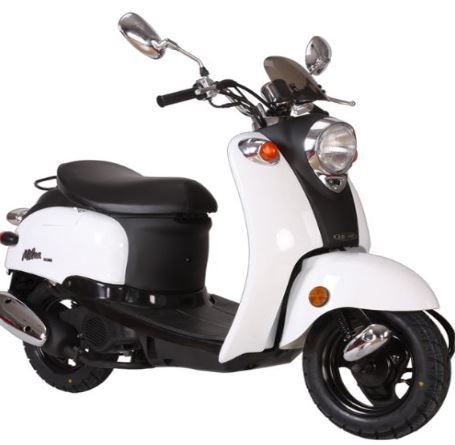 Review of the Best 50cc Scooters
A 50cc scooter will make it easier to get to work, meet up with family, or do groceries; therefore, you need a reliable model that will not leave you stranded. We have compiled a list of the most fashionable, reliable, and durable scooters and reviewed them for you so that you can choose a model that suits your requirements perfectly.
Best Overall:
UberScoot Rx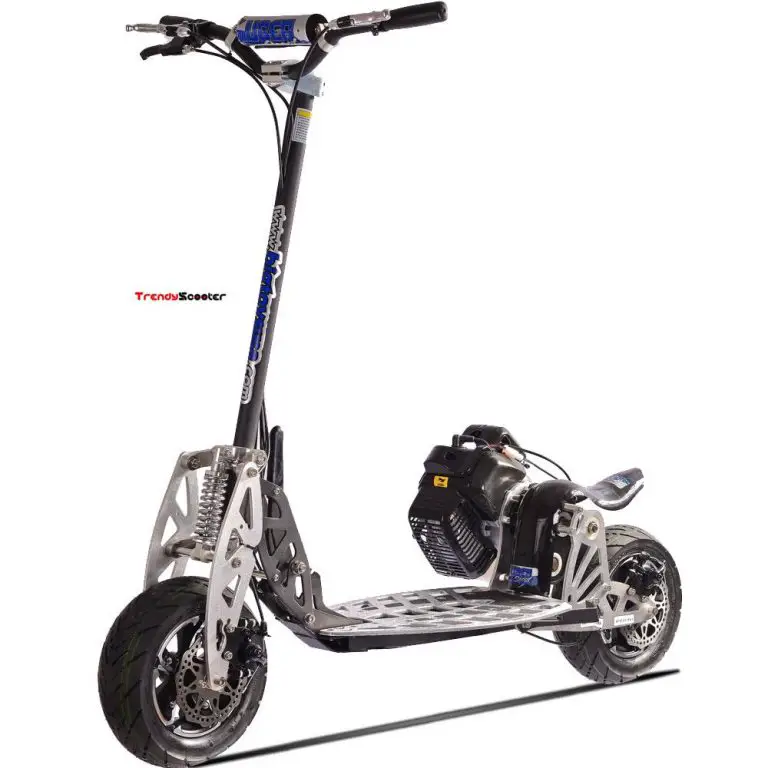 What Recent Buyers Report
This entry-level gas scooter is very popular among recent buyers due to its durable construction and various features. The UberScoot Rx is designed with a Posi Lock folding/locking system that buyers find very convenient as it makes it very easy to store and transport this scooter. Moreover, the adjustable BMX handlebars are both position and height-adjustable, thus making it easier for buyers to adjust this scooter according to their height and enjoy a comfortable ride.  
Why it Stands Out to Us
The UberScoot is a high-quality gas scooter that can cruise at speeds of 20+ miles per hour. Its various features that make this product stand out among a whole range of cheap scooters include a seat with quick release, key start, rear mudguard, BMX style handlebars, and front and rear disc brakes.   
Unlike the other scooters available, the UberScoot is designed with a true suspension system that ensures a smooth ride and offers exceptional resistance when landing after jumps. Moreover, the reinforced steel frame, adjustable handlebars, and 11-inch oversized street tires make this a safe and durable ride.   
Bottom Line
The UberScoot Rx is designed with high-quality products that do not require any assembly. Just lock the handlebars, fill it up with gas, and you are good to go. Its improved locking system with superior functionality and lightweight construction makes it easier to handle and store.
Best for the Money:
XG-575-DS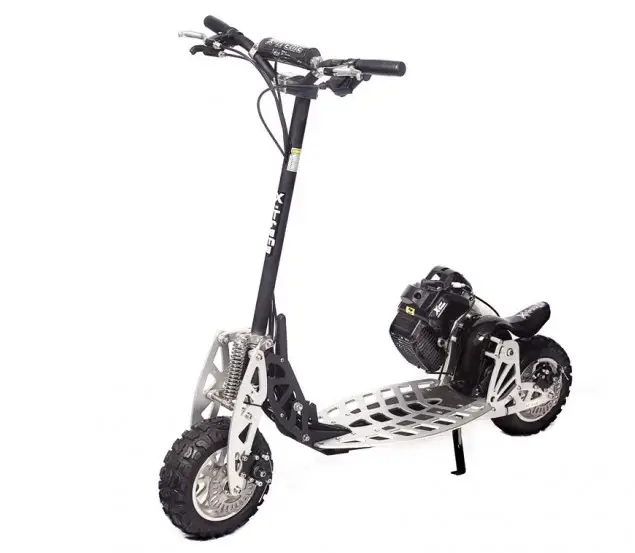 What Recent Buyers Report
Recent buyers have found this to be a fun product, and they say that riding this scooter is much better than sitting in front of the computer all day. The XG-575-DS has a solid construction and high-quality motor, which is why many recent buyers highly recommend this scooter.
Why it Stands Out to Us
The XG-575-DS comes with many features that are not usually found on stand-up gas scooters, which make this product extraordinary. A Puzey patented 2-speed gearbox allows you to enjoy more power at lower speeds when you cruise in first gear, and in the second gear, you can experience optimal power at high speeds.   
Its front mono-shock suspension is designed to provide excellent resistance for cushioned landings, thus ensuring a super smooth ride. It has an extra-wide 12-inch billet CNC cut deck and an easy folding handle pole, which makes it easy to store this scooter in a car trunk and to transport it from one place to another.  
Bottom Line
The high-quality components and superior design of XG-575-DS set it apart from other gas scooters available. It requires less maintenance and is more durable. Moreover, its exceptional overall fit and top-notch finish gives it a very trendy look.
Fastest 50cc Scooter:
UberScoot 50cc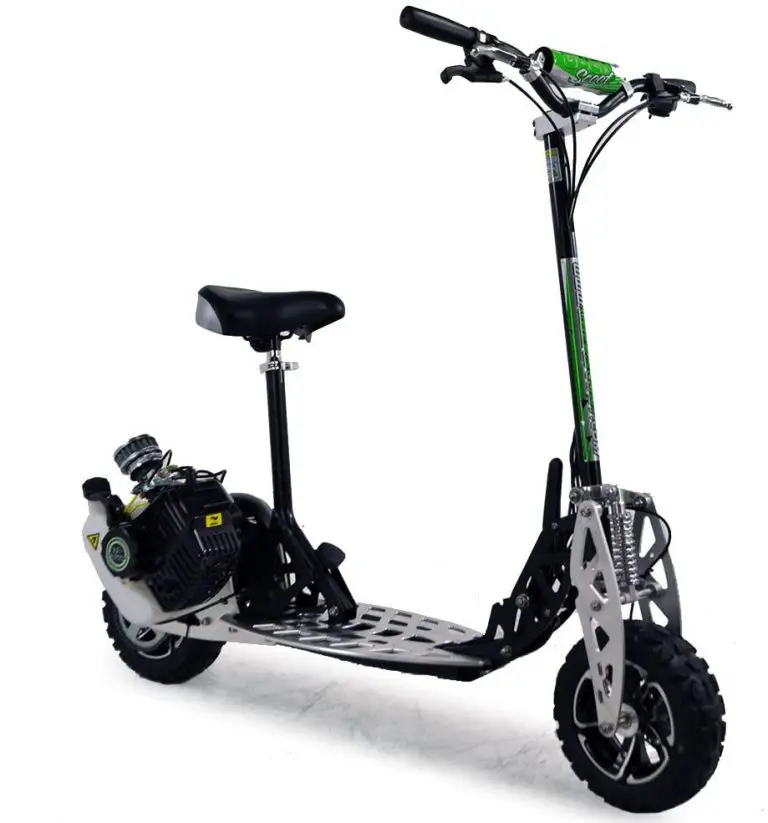 What Recent Buyers Report
Recent buyers claim this to be one of the best investments that they have made, as it makes it very easy to get around. They use this product daily and are pretty impressed with its construction and performance. Buyers find riding this scooter a fun experience as it offers them a perfectly smooth ride.   
Why it Stands Out to Us
The UberScoot 50cc is designed using state-of-the-art techniques, which makes this product superior to its competition. Its patented, unique two-speed drive system helps to take personal transportation to a whole new level of reliability and speed. The new and improved folding system with a superior function and feel enhances portability.
With the quick-release seat system, it is very easy to remove or add the seat base plate. Simply fit and tighten the seat to enjoy a comfortable ride. It is also designed with an innovative 'Scrub Board' feature, which allows users to ride rocks and curbs without causing any damage to the scooter.  
Bottom Line
Designed with a patented two-speed gearbox and a maximum speed of 60 km/h, the UberScoot 50cc takes personal transportation to a whole new level. This model is one of the most advanced petrol scooters available today. It is refined and developed with various state-of-the-art techniques, thus making it a versatile and highly functional product.
4. X-PRO Oahu
What Recent Buyers Report
Recent buyers love this trendy little scooter as it gets them to work and back without any difficulty. They also find their storage compartment very handy when they go shopping. No hassle of assembly is also a plus point for buyers as this scooter comes fully assembled. Its aluminum wheels and durable construction further gives them a sense of safety.   
Why it Stands Out to Us
The X-PRO Oahu is a durable, easy to start, and a stylish scooter that has been designed to ensure the safety of riders. Its powerful front disc brakes, lightweight aluminum wheels, and comfortable ergonomic seat not only give this scooter a stylish look but also ensure a luxurious quality ride.
The aluminum wheels are very great at absorbing shocks, which provides riders with a smooth ride no matter what they weigh. Another great thing about this product is that it comes fully assembled; therefore, there is no chance of any hardware getting lost. Moreover, it helps to save time and money.  
Bottom Line
With a fully automatic transmission, the X-PRO Oahu is equipped with aluminum tires that provide excellent traction. The disc brakes in the front and rear drum brakes ensure that you can stop easily even if you are traveling at maximum speed. It also comes with sunglasses, a pair of X-Pro gloves, and handgrips, thus ensuring that you are well-prepared for your ride.  
Best 50cc Gas Scooter:
X-PRO Maui
What Recent Buyers Report
Recent buyers like this scooter so much that it has become their favorite and preferred mode of transport. It runs well, and the buyers are so happy with its performance that they claim that they will buy this product again.
Why it Stands Out to Us
Durable and affordable, we find the X-PRO Maui to be one of the best scooters around. It is designed with an electric system that makes it perfect for people who want the ease of operation. Its aluminum wheels offer better curb appeal, better fuel economy, a smoother ride in case you hit a bump or a dip, and excellent damage resistance.
In addition, its ten-inch wide DOT tires and high-quality brakes ensure rider safety. You can sit on its comfortable, padded thick seat for longer periods without feeling any discomfort. Moreover, its high-quality rear and front brakes offer reliable stopping power. 
Bottom Line
With easy to start twist and throttle and four-stroke engine, the X-PRO Maui sports a futuristic look. This scooter is perfect for those who prefer the ease of operation. It comes with hand grips, gloves, and goggles, which give the riders a jaunty look.
Best Tao Tao 50cc Scooter:
TaoTao ATM50-A1
What Recent Buyers Report
Recent buyers find the assembly of this product very easy as the instruction manual is available in the form of a CD-ROM. It is an excellent gas saver, which makes it ideal for transportation to and from work. Buyers also find its automatic transmission very convenient because all they need to do is twist the throttle and they are on their way.
Why it Stands Out to Us
The TaoTao ATM50-A1 features unbelievable fuel economy and smooth handling, which makes riding easy and fun. This street-legal vehicle can go as fast as 30 to 35mph depending on rider weight and terrain. It is designed with a rear trunk that comes in quite handy when you are on a grocery run. This scooter features simple and convenient dash-mounted controls such as speedometer, turn signal, headlight, electric start, tail light, and twist throttle, which makes handling this scooter a breeze.  
It has a large and comfortable seat, which can easily hold two passengers. Another great thing about this scooter is that it is available in various attractive colors. This helps the riders to choose a model that suits their personality.  
Bottom Line
The sleek, aerodynamic styling and a choice of vibrant colors make the TaoTao ATM50-A1 a trendy looking scooter which is bound to turn heads. With a four-stroke engine, you can travel at speeds of up to 35mph, thus making it great for city use. Its automatic transmission also eliminates the need to shift gears, which make it perfect for people who are new to riding scooters.
50cc vs. 150cc Scooter – Comparison Overview
Buying a scooter can be fun and simple if you know which model to buy. There are many factors that should be kept in mind when looking for a scooter, such as engine power, price point, licensing requirements, etc. But the most important thing to decide is which engine power will be best for you. Here we will compare 50cc and 150cc scooters to help you decide:  
Speed
On average, a 50cc scooter can travel at a speed of 40mph. These scooters are best for inner-town travel, beach cruising, short-distance rides, campus cruising, etc. a 150cc scooter, on the other hand, generally goes 55+mph.
License Requirement and Insurance
In most states, a motorcycle license is not required to drive a 50cc scooter. Just a regular driver's license will do the trick. In some states, you do not require even a driver's license; however, that is quite rare. Moreover, you do not need to carry insurance or register your 50cc scooter in some states.  
If you own a 150cc scooter, you will need a driver's license or a motorcycle license to drive it on public roads. Moreover, you will be required to register as well as insure it. The license fees vary depending on the state; therefore, it is best to check out the local laws of your state regarding 150cc scooters.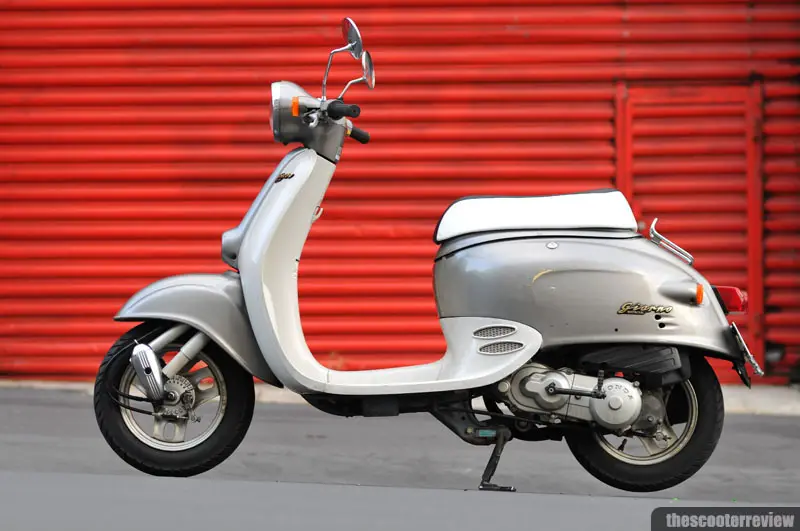 Price
A 50cc scooter is not only economical but fuel-efficient as well. However, the same model will cost more in a 150cc scooter.     
Conclusion
50cc scooters are an amazing way to get around your neighborhood and town. But before buying one, make sure that you read the above reviews so that you can get an idea about the different specifications of various products. These reviews will enable you to choose a reliable scooter that is perfect for your needs. You can also watch some online videos about the scooter that you want to buy, as this will go you a more in-depth evaluation.
People Also Ask
Scooters are safe, compact, and provide people with the freedom to go around their neighborhood and town without worrying about traffic jams or parking space. However, it is best to have complete knowledge about them to avoid any problems. We have included some of the most commonly asked questions here to help clarify any confusions or misconceptions about these fuel-efficient products:  
How Fast Does a 50cc Scooter Go?
50cc scooters are designed with a restricted engine that limits the top speed of a bike to 30mph. However, most of these scooters can comfortably reach 45mph on a clear road.
How to Make a 50cc Scooter Faster For Free?
A 50cc scooter generally travels at 30mph, but if you want to make it go faster, you will have to derestrict it first. Most manufacturers install various hacks in these scooters, such as restricting airflow to the engine to keep their speed under 30mph. There are many online videos that show this easy procedure, and you can derestrict your scooter yourself after watching these videos.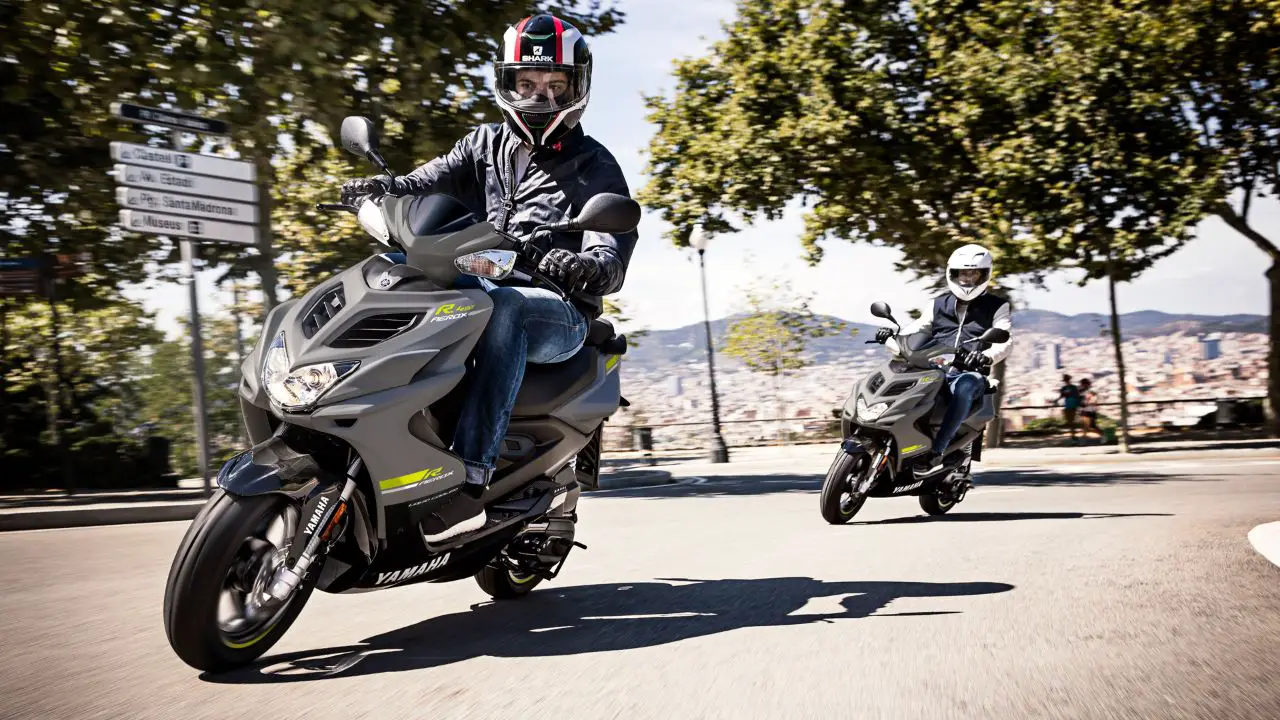 How to Derestrict a 50cc Scooter
There are a few ways in which you can derestrict your 50cc scooter:
Replace the CDI. This will enable the engine to achieve a higher rpm.
Remove the big variator boss as it will allow a higher gear.
Install a larger main jet to enhance performance.
Use a cylinder head with bigger valves.
Install a free-flowing air filter and exhaust system.  
How Fast Will A Derestricted 50cc Scooter Go?
A derestricted 50cc scooter can go about 45 to 50mph.
How Much Weight Can a 50cc Scooter Hold?
On average, a 50cc scooter can hold a weight of around 200 to 350 pounds. The weight capacity of a scooter greatly depends on the engine's capacity. A larger engine will be able to carry more weight. Depending on the design of your scooter, you can also upgrade if you feel the need.
What Kind of Oil Does a 50cc Scooter Take?
Generally, four-stroke scooters require standard 10-30W or 15-40W engine oil. However, it is vital to read the user manual to find out the recommended oil type for your 50cc scooter.
How Much Compression Should a 50cc Scooter Have?
Most 50cc scooters require at least 100 psi in compression in order to start and run properly. It is best to check the compression when the engine is warm. However, this can be quite difficult if the scooter is not running. A compression gauge can be used to get an accurate reading. A 100-125 psi is satisfactory; 125-150 psi is very good, while more than 150 psi is great.   
How Many Miles Does a 50cc Scooter Last?
On average, a good-quality 50cc scooter will last from about 20,000 to 30,000 miles.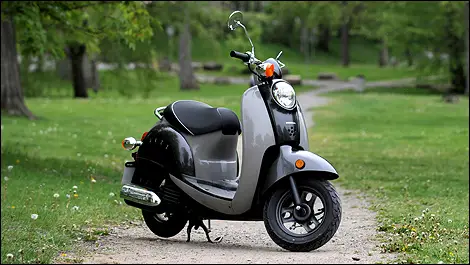 How Much is Insurance on a 50cc Scooter?
There are many factors that should be taken into consideration when insuring your scooter. These include your age, riding experience, mode of the motor scooter, where you live, what you use the scooter for, where do you keep it, etc. Roughly speaking, the yearly insurance of a 50cc scooter can amount from $150 to $370.
Is a 50cc Scooter Enough?
There are some situations where a 50cc scooter will be enough. For example, in a highly congested suburban area where traffic hardly reaches 30mph, a 50cc scooter will be ideal.
Can a 50cc Moped Go Up Hills?
Yes, a 50cc moped can go up hills at about 20-25mph if it is in good running condition, is of reliable construction, and does not have too much weight on it.
Are 50cc Scooters Worth it?
50cc scooters are inexpensive, fuel-efficient, and do not require a driving license in many states. You cannot go wrong with this scooter if you are looking to have fun. They are easy to maintain, convenient to ride around, and easy to find parking for. Moreover, riders with a short distance commute will find the 50cc scooter to be a more suitable form of transportation.
Will a 50cc Scooter Pull Me?
A 50cc scooter can achieve a top speed of 30mph while their weight can range between 160 and 180 pounds. Thus you can conveniently take a moped around without carrying it.